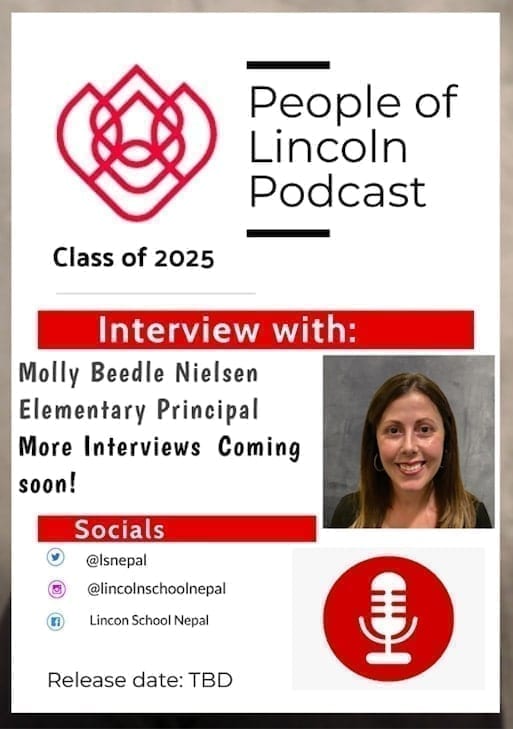 People of Lincoln Podcast: Episode 4
29 Apr 2021
-
All_School
,
Blog
,
ES_Principal
,
Expressions
,
Global Citizens
,
News
,
Pillar: Compassionate Global Citizens and Leaders
,
Pillar: Confidence and Competence to Pursue Dreams
,
Pillar: Passion for Learning
,
Pillar: Stewards of the Environment
,
Recent
In today's episode of The People of Lincoln Podcast, Grade 8 students and sisters, Dani and Alex, interview Lincoln Snow Leopard and Elementary Principal, Molly Nielsen. This is Ms. Nielsen's 8th year in the Lincoln School community. Listen in here!