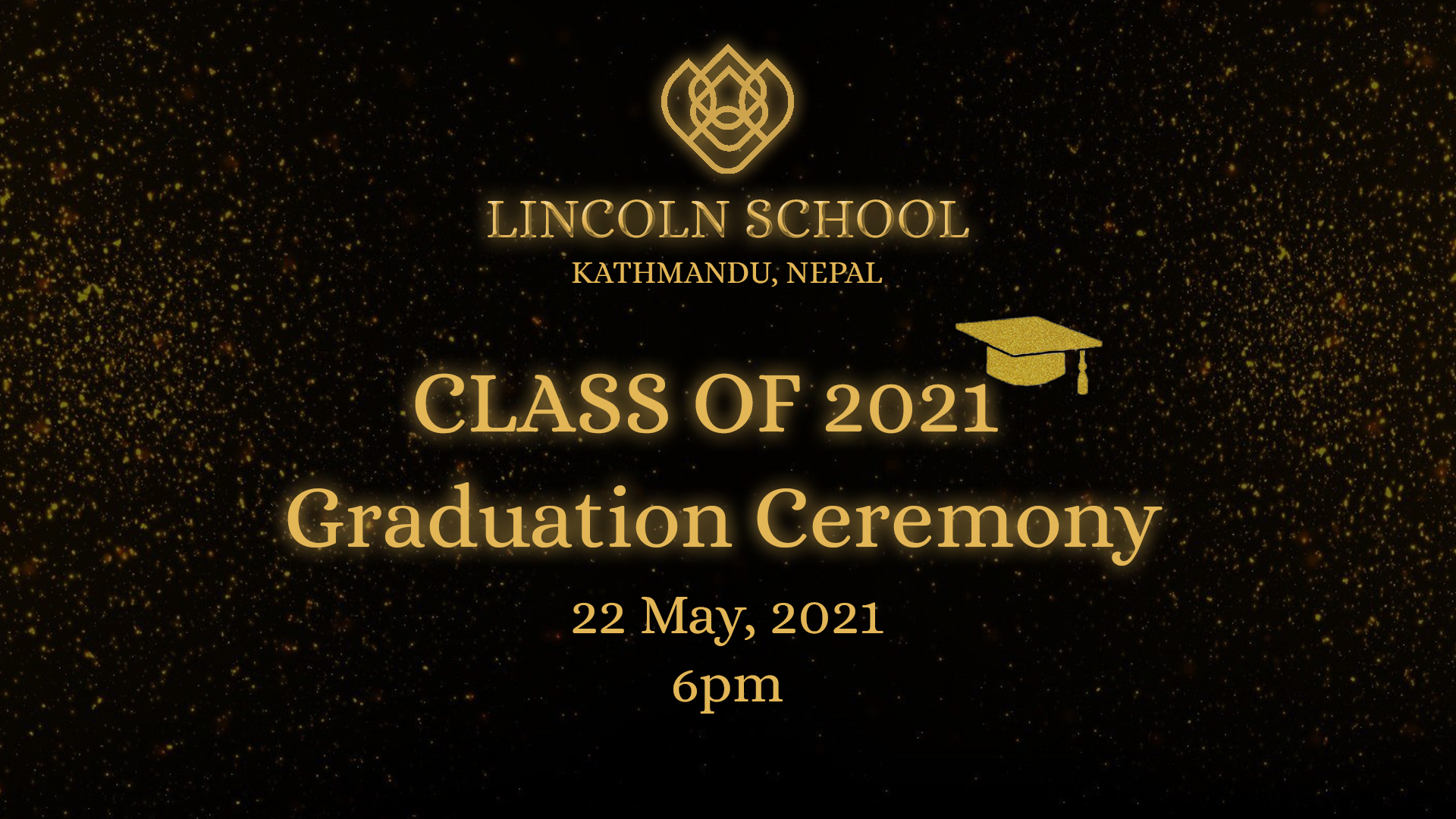 Congratulations to the Lincoln School Class of 2021!
24 May 2021
-
All_School
,
Blog
,
Events
,
Global Citizens
,
News
,
Pillar: Compassionate Global Citizens and Leaders
,
Pillar: Confidence and Competence to Pursue Dreams
,
Pillar: Passion for Learning
,
Pillar: Stewards of the Environment
,
Recent
,
Seniors
Despite the global pandemic, Lincoln School is thrilled to have hosted two very successful virtual graduation events for the Class of 2021 – a Graduation Dinner hosted by the Seniors and the Graduation Ceremony itself, with a wonderful commencement speech from Lincoln School alumna, Dr. Shabnam-Koirala-Azad. Dr. Koirala-Azad is the first female dean of the School of Education at the University of San Francisco, and in 2018, was recognized as one of the Most Influential Women in the Bay Area. She is also the first Dean of Nepali background in the United States. We are so proud of the efforts of our students, as well as their resilience in these uncertain times, and wish them every future success. Congratulations to the Lincoln School Class of 2021!