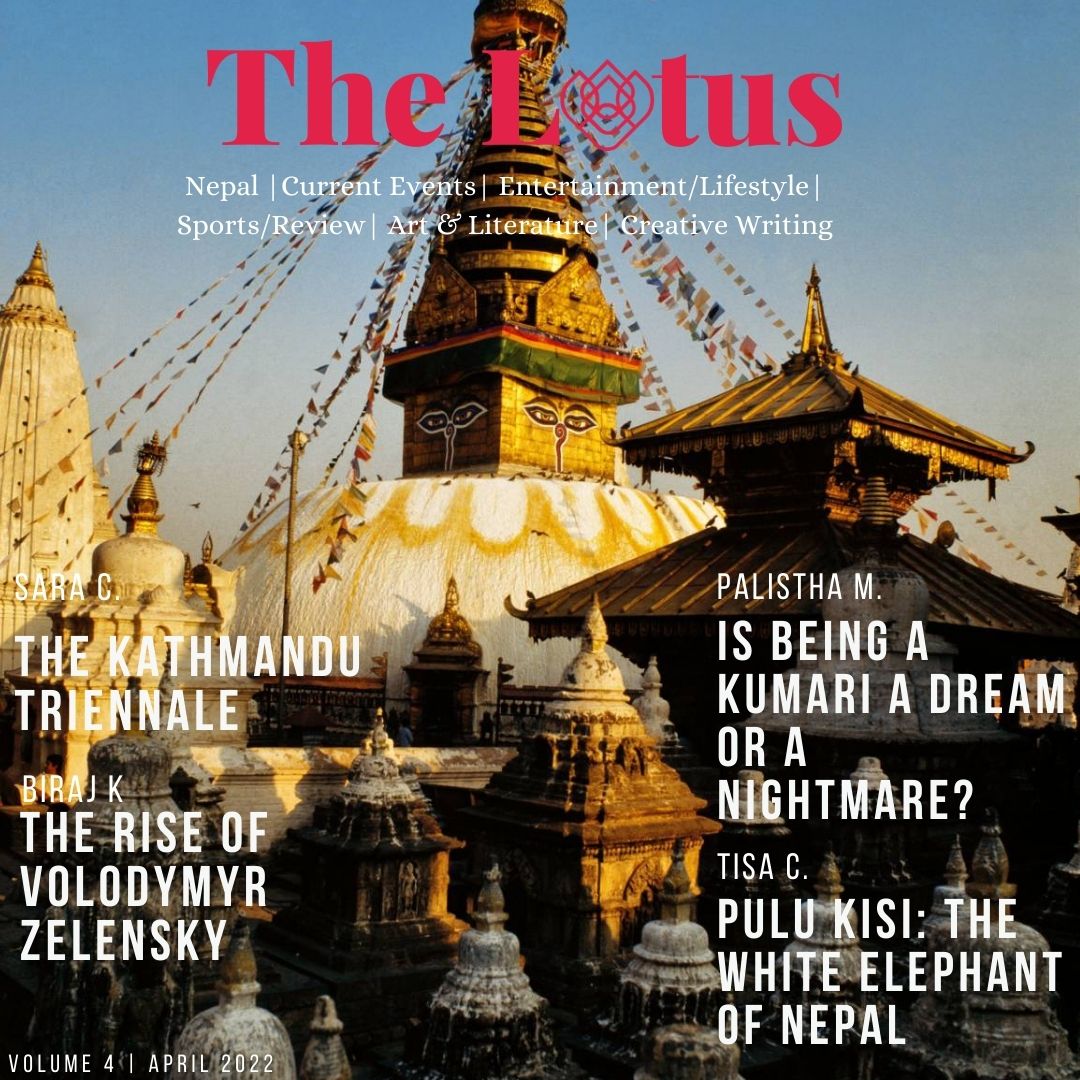 The Lotus – Volume 4 Sneak Peak!
05 Apr 2022
-
All_School
,
Events
,
Expressions
,
fiction
,
Global Citizens
,
High School
,
Pillar: Compassionate Global Citizens and Leaders
,
Pillar: Confidence and Competence to Pursue Dreams
,
Pillar: Passion for Learning
,
Pillar: Stewards of the Environment
,
Recent
Our cast of 24 Grade 9 & Grade 10 students has been hard at work to bring YOU fresh and relevant articles about Lincoln School, Nepal, current events, entertainment, sports, arts, and more. Get your hands on a copy this April! We cannot wait to show you what we have been working on!