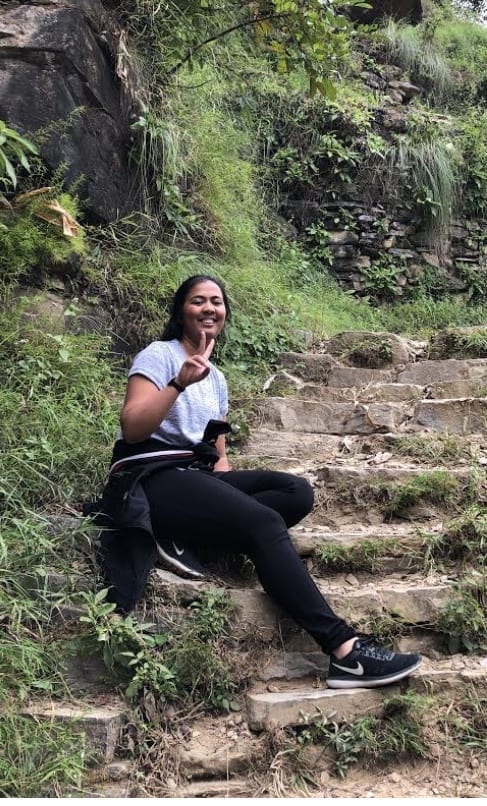 Senior Spotlight: Ayusha
Leading up to Graduation, we will be highlighting members of the Class of 2020. Although Seniors all over the world have had their final year impacted by this pandemic, Lincoln School has a number of plans in place to honor the efforts of our graduating Seniors. Today Ayusha P is in the spotlight!
Ayusha joined Lincoln as a Junior and immediately made an impact on school culture by joining High School Student Council. Her leadership was again highlighted as a Service Nepal student leader. In fact, Ayusha says her favorite memory at Lincoln was "Service Nepal of senior year. On the last night, all of us were dancing and enjoying ourselves, and nobody was worrying about VHS or assignments. Everybody was just enjoying the moment!" Ayusha says her spirit animal is a panda because "They are cute and everyone loves them!"
Currently, Ayusha says "Not being able to see my friends and laughing about the stupidest things is what I miss the most about Lincoln." However, she is enjoying the fact that she can work at her own pace and has more time to connect with family. If Ayusha could trade places with a staff member it would be "Ms. Knox because she has read almost every brilliant book ever written!"
One piece of advice Ayusha would like to give to the younger students at Lincoln is "No matter how many things are due the next day, your mental health is important, and getting enough sleep is important. Value yourself. High school is very challenging."
Finally, Ayusha would like to thank "All my teachers and friends for being a part of my short journey at Lincoln. It would not be possible without all of you. I love you all."
Thank you, Ayusha, and we are so proud of you!