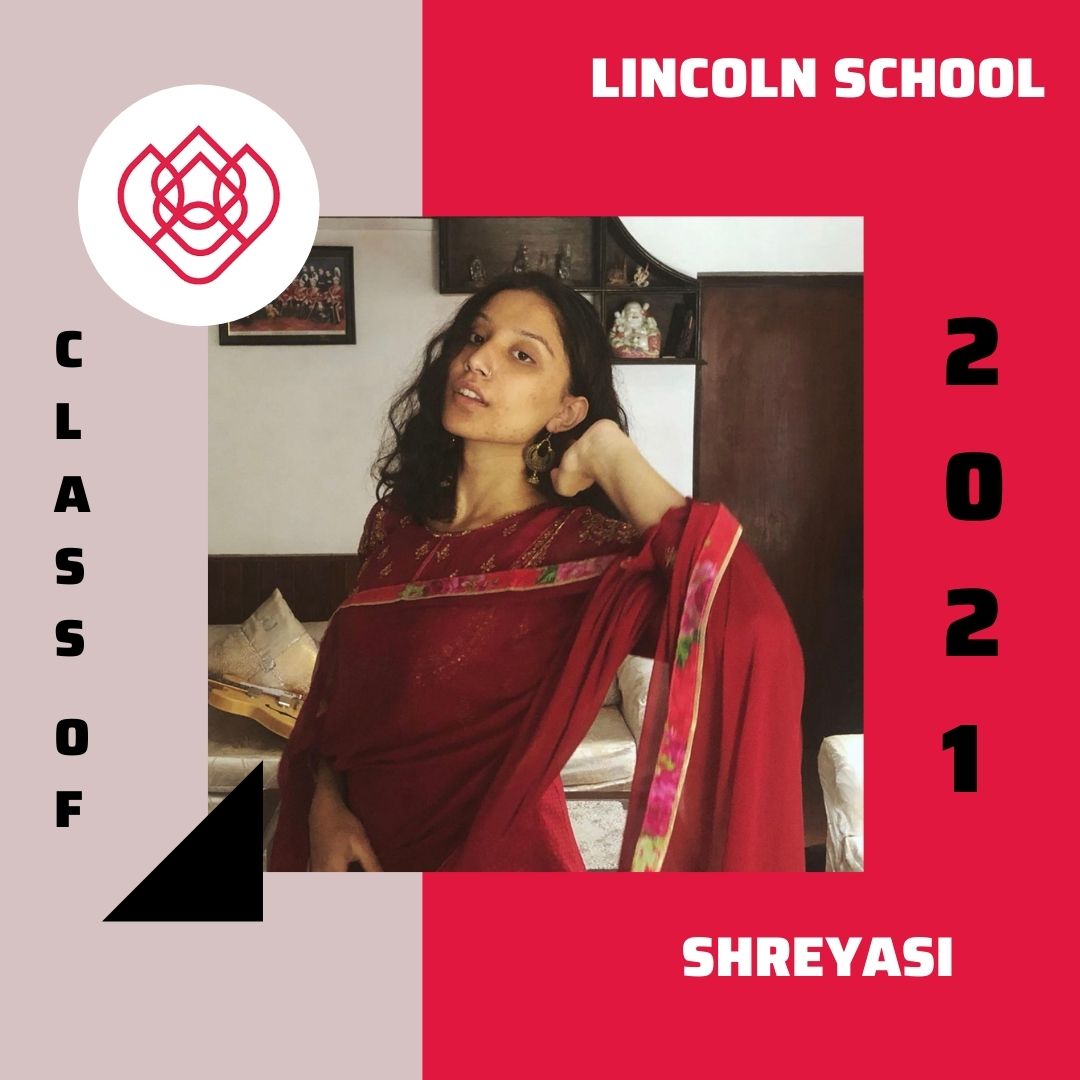 Senior Spotlight: Shreyasi
19 May 2021
-
Athletics, Activities, Aquatics
,
Blog
,
Class News
,
Expressions
,
High School
,
Pillar: Compassionate Global Citizens and Leaders
,
Pillar: Confidence and Competence to Pursue Dreams
,
Pillar: Passion for Learning
,
Pillar: Stewards of the Environment
Leading up to Graduation, we will be highlighting members of the Class of 2021. Although Seniors all over the world have had their final year impacted by this pandemic, Lincoln School has a number of plans in place to honor the efforts of our graduating Seniors. Today, Shreyasi is in the spotlight!
Shreyasi first joined Lincoln in 2019 and says her favorite memories are, "SAISA Volleyball, training with Coach Z and Mr.Nielsen, and HS choir." We do wish SAISA had seen you in action on the Basketball court, Shreyasi.
Shreyasi says her spirit animal would be "An eagle because everyone would look up to me." Sheyasi is eager to Graduate, but if she could trade places with a staff member it would be Mr. Nielsen "Because I like his office."
Some advice Shreyasi would like to pass onto the other students at Lincoln is "It's not that hard to balance studying, athletics and having a social life. If I could do it, you can too!" Finally, Shreyasi would "Like to thank all of my teachers that I've had for the last 2 years because I felt like I learned something new every time I came out of a class."
Thank you for being such a great Snow Leopard, Shreyasi! We are all so proud of you!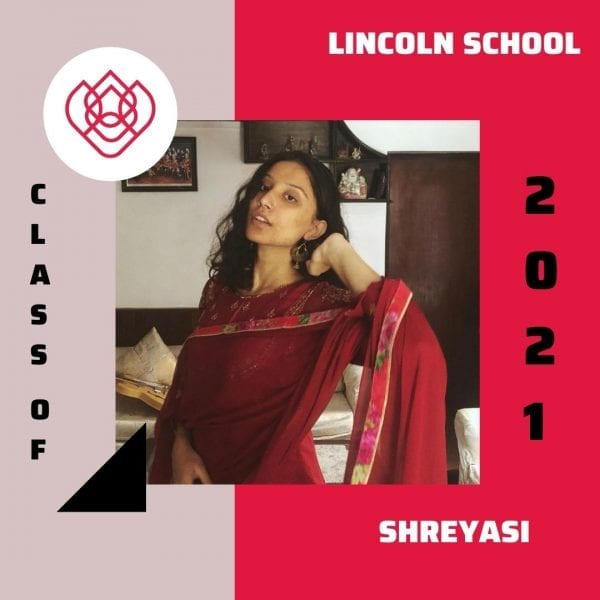 .