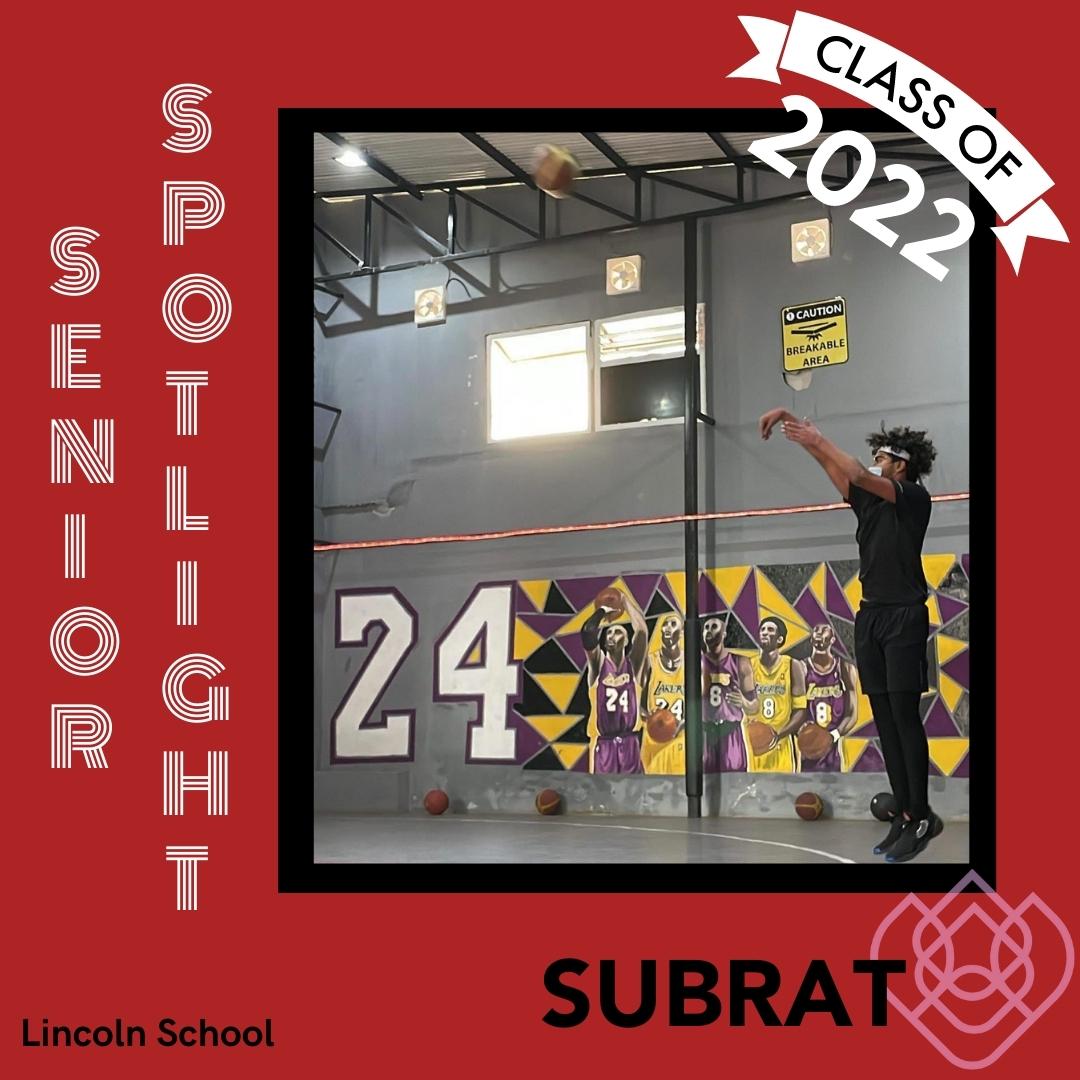 Senior Spotlight– Subrat
24 May 2022
-
Basketball
,
Expressions
,
Global Citizens
,
News
,
Pillar: Compassionate Global Citizens and Leaders
,
Pillar: Confidence and Competence to Pursue Dreams
,
Pillar: Passion for Learning
,
Pillar: Stewards of the Environment
,
Recent
,
Service
,
The Lincoln Community
Leading up to Graduation, we will be highlighting members of the Class of 2022. Today, we recognize Subrat, who has been at Lincoln since junior year. "My favorite memories at Lincoln School are playing basketball during lunch, hanging out with my classmates, and the Senior Trip," he shared.
"If I were an animal, I would be an ant because I think they're awesome," Subrat mused. "Ants are hardworking, very strong for their size, and have excellent communication skills. These skills are things that I value a lot." Subrat is very ready for college, but still has so much admiration for his teachers at Lincoln. "If I could trade places with a staff member at school, it would be Mr. Luke Davis," he said. "I admire his leadership skills and how he has helped our class grow as our advisor and English teacher."
To our youngest students, Subrat shared this piece of advice: "Do what you love and make sensible sacrifices." He also has so much gratitude for the community that supported him these last two years. "I want to thank the entire Lincoln community for being accepting and making the last two years of high school amazing," he said.
Thank you for being part of the Lincoln family, Subrat. You are an incredible Snow Leopard!