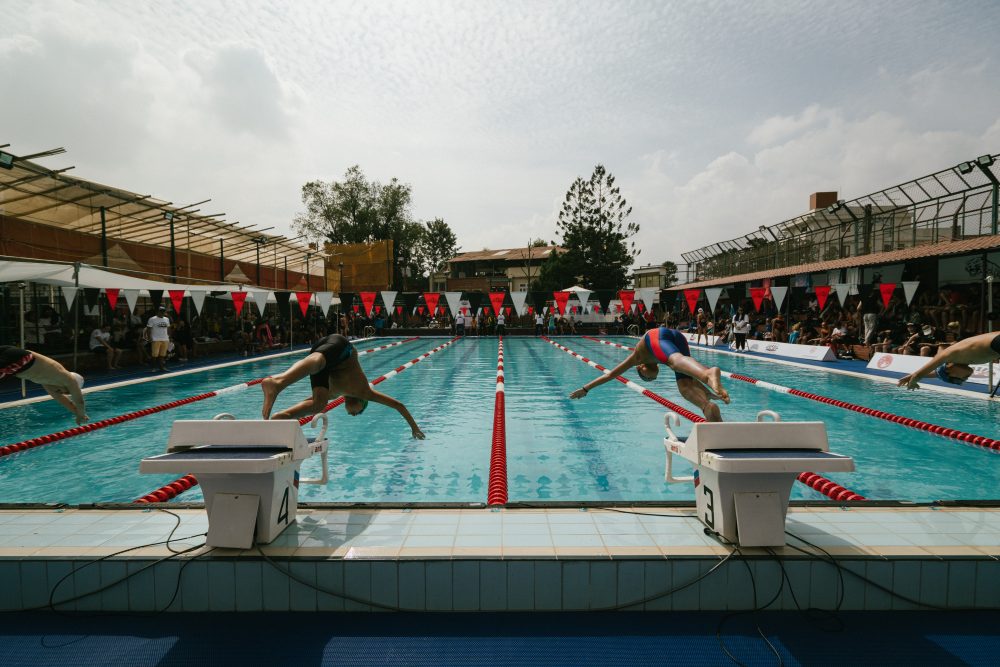 Lincoln Hosts SAISA Swimming 2019!
04 Nov 2019
-
Activities
,
Aquatics
,
Athletics, Activities, Aquatics
,
Blog
,
Events
,
Pillar: Compassionate Global Citizens and Leaders
,
Pillar: Confidence and Competence to Pursue Dreams
,
Recent
,
SAISA
KATHMANDU, Nepal. — The Lincoln School campus doubled in size during the SAISA weekend in October and swimmers, coaches, parents and spectators rode the SAISA wave of spirit and sportsmanship through to the end of the championships. Our swimmers performed exceptionally and the level of swimming was phenomenal – 36 SAISA records were broken this year and 20 of them by our Snow Leopards! We topped the medal table with 24 gold medals and each student-athlete swam personal best times. The atmosphere on the pool deck and in that stands was simply electric.
Lincoln School would like to thank everyone who made this event such a success, especially our parent community for hosting so many swimmers from the other SAISA schools! Finally, lookout for the swimming video that captures the amazing spirit of the event in a future post. Go Snow Leopards!