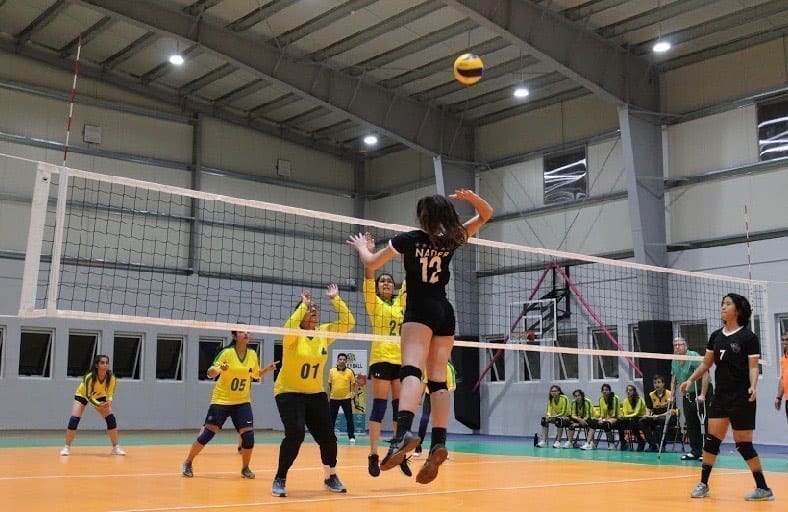 Senior Spotlight: Madison
Leading up to Graduation, we will be highlighting members of the Class of 2020. Although Seniors all over the world have had their final year impacted by this pandemic, Lincoln School has a number of plans in place to honor the efforts of our graduating Seniors. Today, Madison is in the spotlight!
Although Madison only joined Lincoln School at the end of her Junior year, it is safe to say that she has had a tremendously positive impact on the school, her class, and the teams she has been a part of. Her spirit animal is an eagle as it would allow her to "Soar above the world and be the King of the sky!" Madison states that the highlight of her Lincoln experience was "Practicing with the girls Volleyball team in the fall and then traveling to Amman, Jordan for SAISA. Creating closer bonds with the girls on the team and then winning the tournament undefeated was the perfect end to my seven year volleyball career!" Right now, Madison says she misses "The lunches – hanging out under the pavilion on a warm day having delicious food and stimulating conversations with my good friends was always my favorite part of the day." However, she enjoys having a flexible schedule and time to hang out with her family.
If Madison could trade places with a staff member she says it would be Coach Bahar because "He gets to interact with and know lots of students through the environment of sports. He is also super personable, always has a smile on his face, and makes everyone laugh! You're the best, Coach Bahar!"
Some advice Madison would like to pass onto the younger students at Lincoln is: "Don't be afraid to go out of your comfort zone! Try out for that team, talk to the new kid at school, join a club! You'll have fun in the process and make so many friends doing it. Just don't be afraid to try new things!"
Finally, Madison says "I would like to thank my teachers and every student at Lincoln School for being there for me and helping me grow. Personally, I would like to thank Ms. Regina who has been there for me since the first day of school. Whether it was troubles with college apps, a stressful day, or if I just needed to hear some advice, Ms. Regina would always be there for me. Lincoln is a family and I'm so happy I got to be a part of it!"
Thank you for being such a great Snow Leopard, Madison. We are all so proud of you!