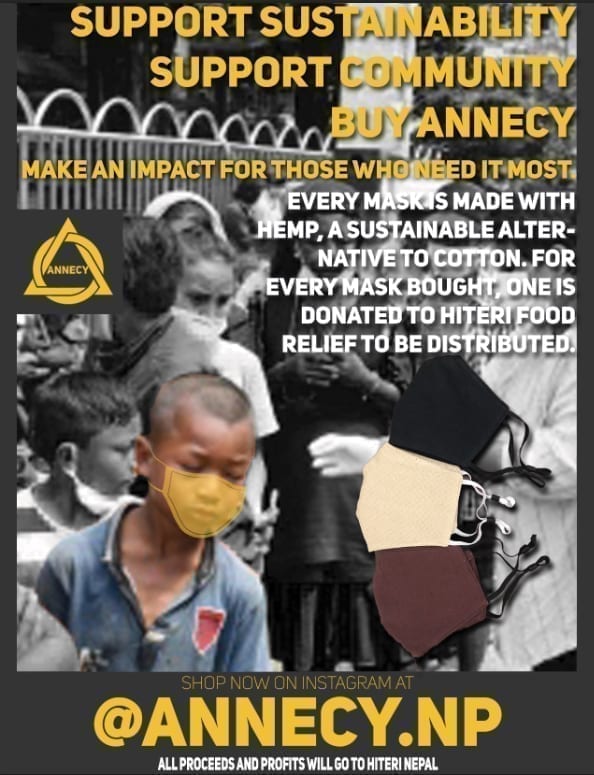 11th Grade Entrepreneurs Launch Their Social Businesses: Shop Till You Drop!
18 Nov 2020
-
All Parents
,
All_School
,
At Home Learning
,
Blog
,
Class News
,
Events
,
Global Citizens
,
High School
,
Important News
,
Pillar: Compassionate Global Citizens and Leaders
,
Pillar: Confidence and Competence to Pursue Dreams
,
Pillar: Passion for Learning
,
Pillar: Stewards of the Environment
,
Recent
Just before Dashain break, 11th-grade entrepreneurs entered "The Leopards' Lair" to seek investment for their social businesses. The event was a success; businesses sold a total of 80 shares and raised NPR 46,885 from investors.
Student businesses are now open for business! Check out their social media platforms to shop their products. Use eSewa, an easy to set-up digital wallet, to make online payments. Your shopping will be delivered directly to your doorstep.
At the end of the semester, all profits will be donated to pre-selected NGOs. Your support for our student entrepreneurs also supports our greater local community.
SHOP NOW!
Annecy – https://www.instagram.com/annecy.np/
Blond – https://www.instagram.com/blond.np/
One Stop – https://www.instagram.com/onestop.np/
Pouchable – https://www.instagram.com/pouch.able/
Yoi – https://www.instagram.com/shop.yoi