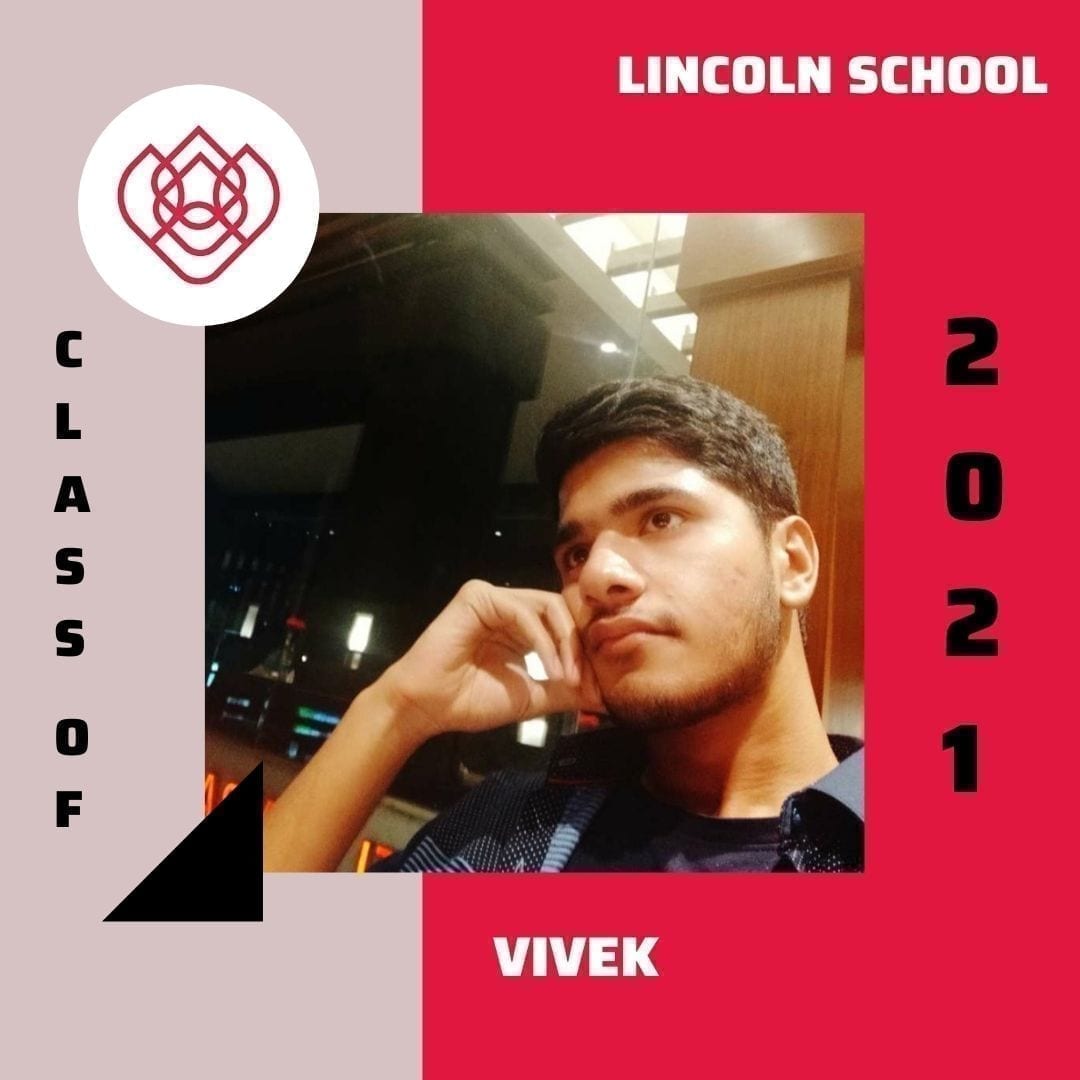 Senior Spotlight: Vivek
Leading up to Graduation, we will be highlighting members of the Class of 2021. Although Seniors all over the world have had their final year impacted by this pandemic, Lincoln School has a number of plans in place to honor the efforts of our graduating Seniors. Today, Vivek is in the spotlight!
Vivek first joined Lincoln in 2018 and says his favorite memory was just "Going from strangers to friends to family with my class. Even though we may be a chaotic bunch, it's nice to know that they are the ones I'm graduating with."
Vivek's spirit animal would probably be a "Capybara, since it's my 10th grade spirit animal." Being the largest living rodent in the world, I think people would like more of an explanation, Vivek!
After graduating, Vivek is most looking forward to "Moving onto the next part of life and being able to finally relax a bit more!" If Vivek could trade places with someone at Lincoln, he says it would be with "Mr.Sharp, (as) I would want to see how I cope in a leadership position."
Some advice Vivek would like to pass onto the younger students at Lincoln is: "Really cherish all the happy moments you have, especially those with people you enjoy being with, and the ones where you learn. School doesn't last forever (which is bittersweet)."
Finally, Vivek would like to thank, "All the teachers who have taught me in the past 3 years of me being at Lincoln. Thank you for dealing with me."
Thank you for being such a great Snow Leopard, Vivek. We are all so proud of you!