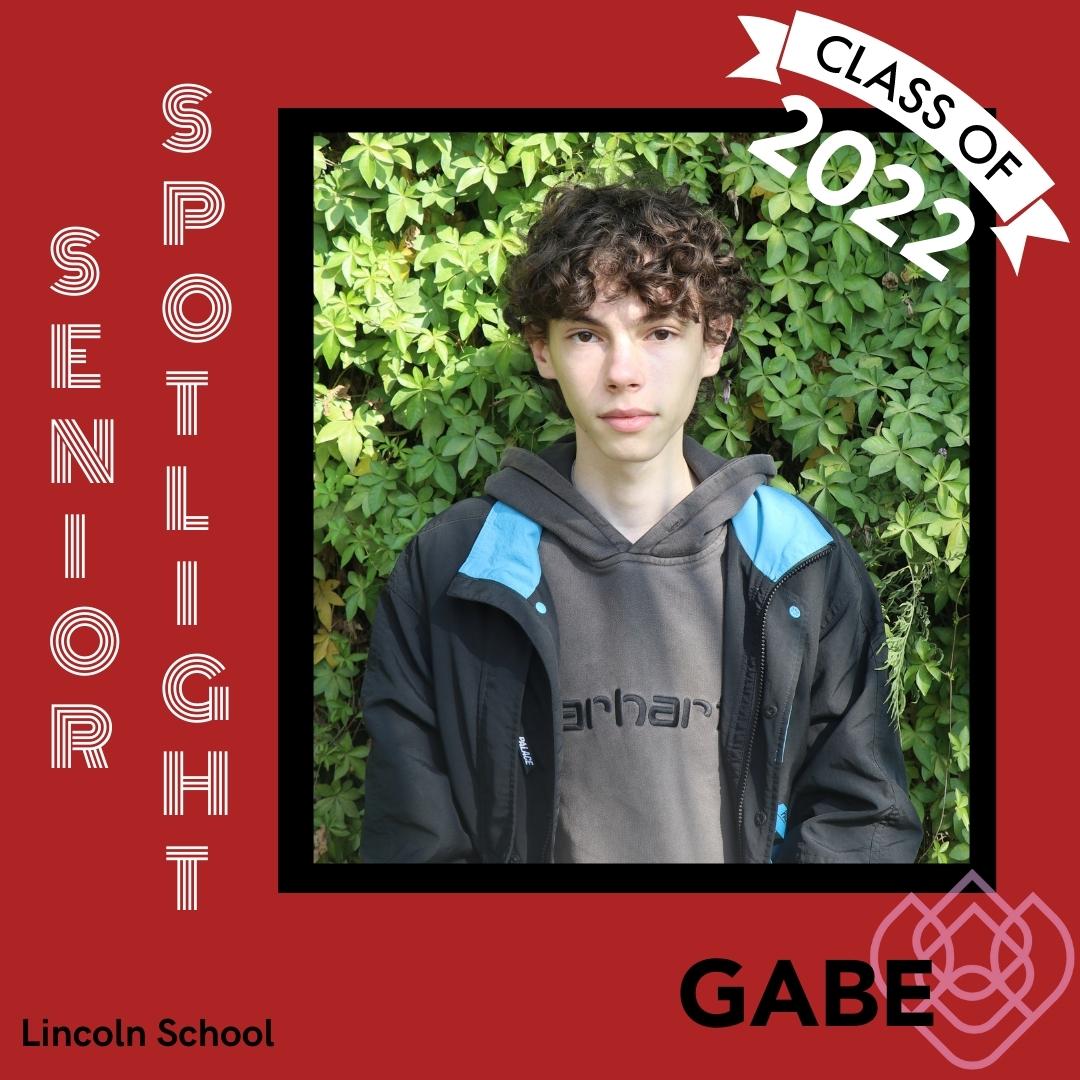 Senior Spotlight: Gabe
Leading up to Graduation, we will be highlighting members of the Class of 2022. Today, we recognize Gabe, who has been at Lincoln for three years. "My favorite memories are spending time with friends," he said.
"Probably a bird of some sort," Gabe shared, when asked what animal he would be. "because of how free they are." With that similar focus on freedom, Gabe is looking forward to life after graduation, including, "Moving on with my life and becoming an adult."
Gabe expressed gratitude to many people for helping him be successful these last few years. "My parents, teachers, and friends since they made my experience in Nepal possible and better," he said. His advice to young Snow Leopards is to "focus on school in 11th grade, above everything else."
We are so happy Gabe is a part of our Lincoln family, and wish him the absolute best. Thanks for being an amazing Snow Leopard, Gabe!