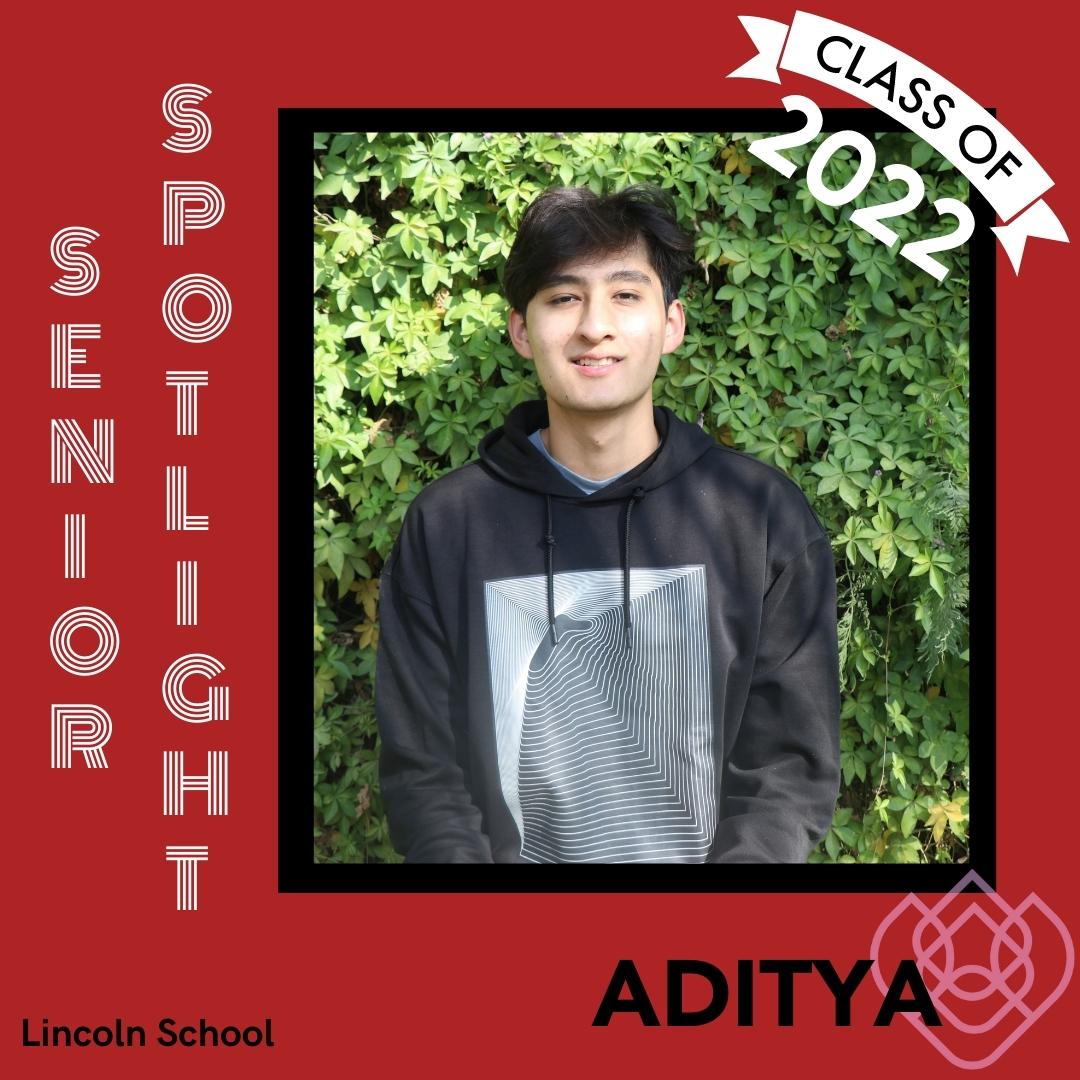 Senior Spotlight– Aditya
Leading up to Graduation, we will be highlighting members of the Class of 2022. Today, we recognize Aditya, who has been at Lincoln since the second grade. His favorite memories are spending time with his friends, and he is looking forward to graduating and moving onto college.
If he were an animal, Aditya would be a fox. "Because they are smart," he shared. With similar attributes, if Aditya were to trade places with any staff member, it would be Dan Sharp.
Aditya's advice to younger students is to "listen to LD," though his list of gratitude is much longer. "I would like to thank Ms. Regina, since she has been here since I was small," he said. "I would also like to shout out to Ms. Rana, Ms. Bijaya, and other teachers that have been here since I was small."
Thank you for all of your contributions at Lincoln, Aditya. You are one amazing Snow Leopard!