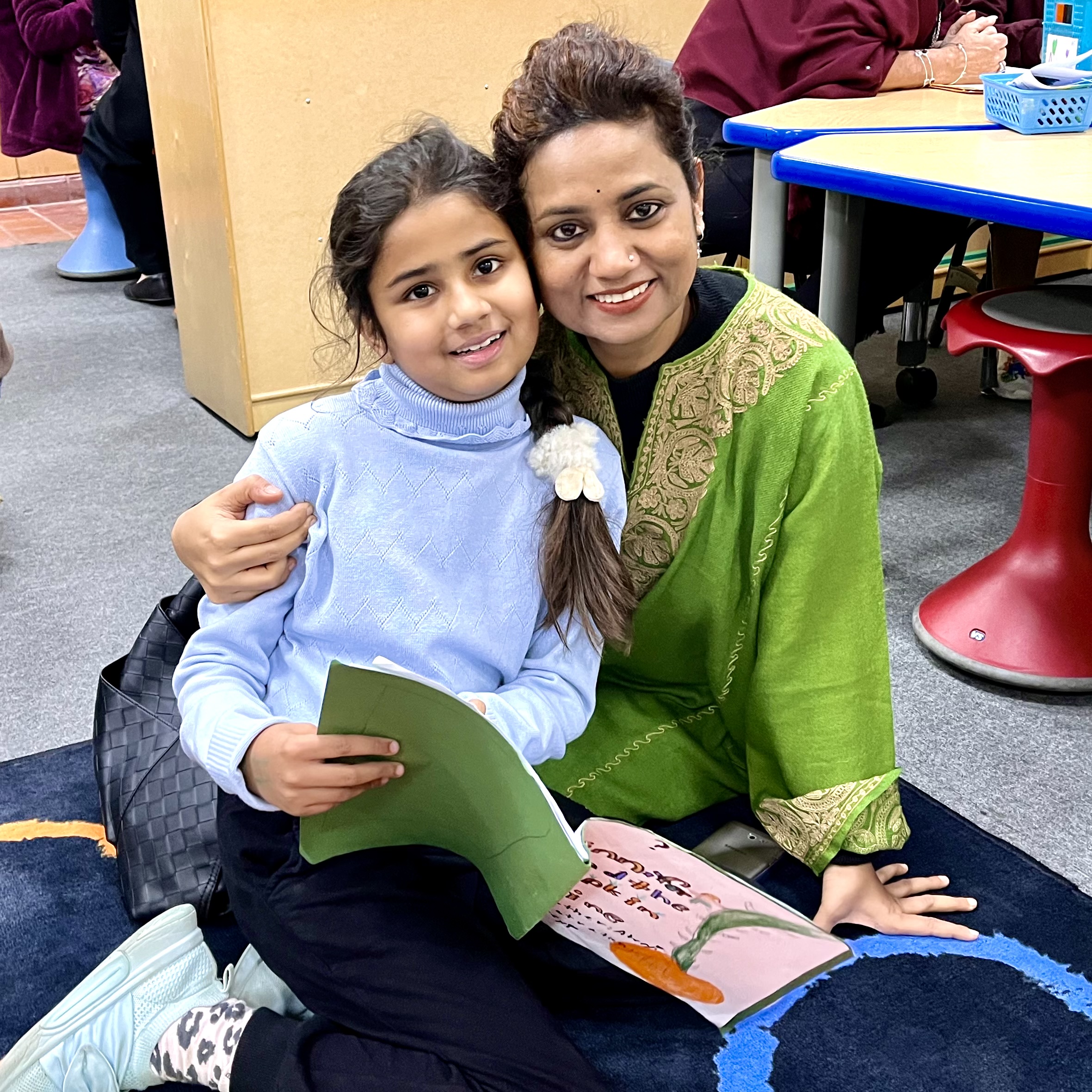 Writing Celebration
06 Feb 2023
-
Blog
,
Class News
,
Elementary
,
Elementary Parents
,
Events
,
Expressions
,
fiction
,
Global Citizens
,
Grade 3
,
Pillar: Compassionate Global Citizens and Leaders
,
Pillar: Confidence and Competence to Pursue Dreams
,
Pillar: Passion for Learning
,
Pillar: Stewards of the Environment
,
Recent
Grade 3 authors proudly read the adapted fairy tales they wrote in their most recent writing unit with parents and staff. With characters ranging from giants to pickles to toads, their fairy tales were creative and engaging. We can't wait to read what they write next!