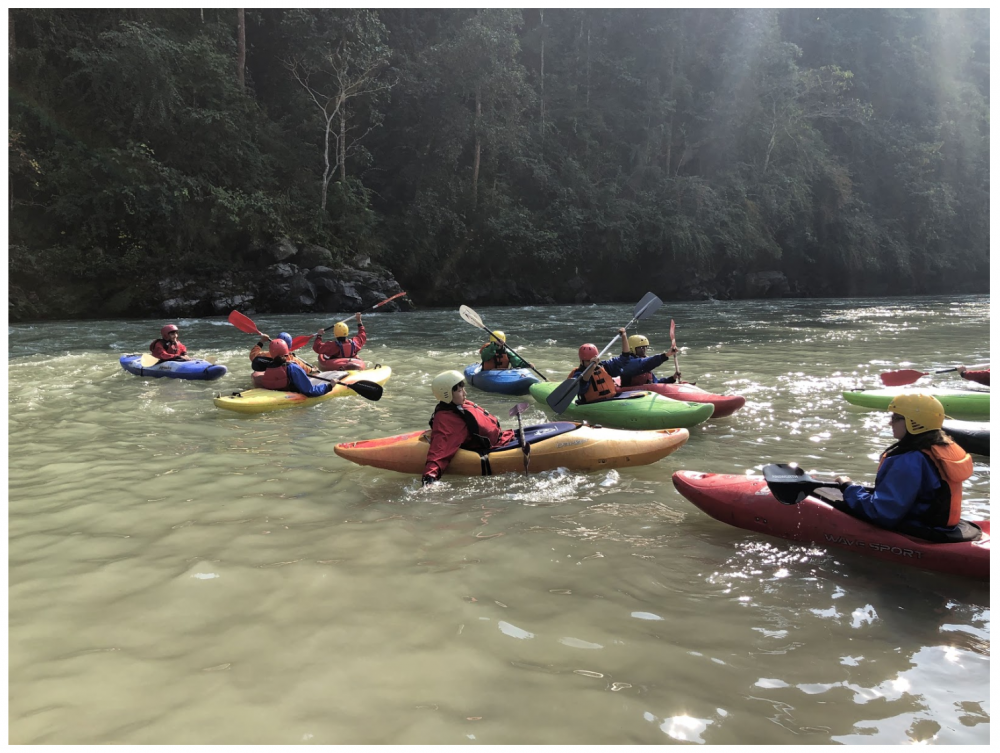 Lincoln's Juniors Kayak and Service Nepal
This year's Juniors were eagerly anticipating Service Nepal. The service component of the trip built on Lincoln's existing relationship with the Shree Sukute Secondary School. Lincoln students developed relationships with buddy partners, delivered lessons to grade 5-10 students, and built a concrete ping pong table. The Lincoln students and their buddies from Shree Sukute School worked hand in hand to plant 25 "friendship trees" to mark the time they spent with each other. Also, the students played tug-of-war and a Nepali traditional game, "Dandi Biyo" together.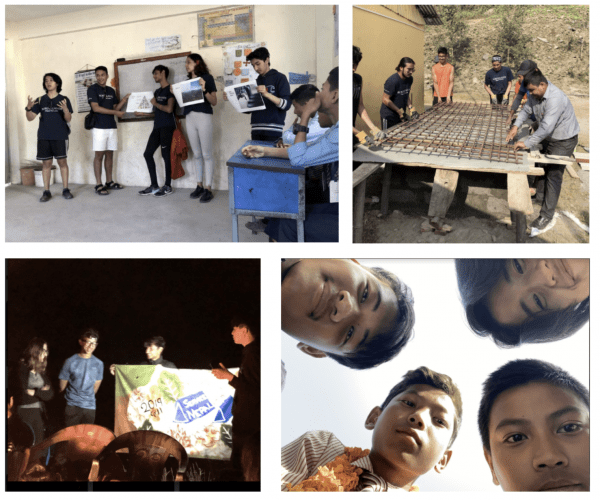 After service work on Monday, Tuesday and Wednesday, the students enjoyed learning about kayaking and building the skills they needed to run a 10 km stretch of the river. The Borderlands guides did an excellent job keeping us safe in the river by teaching the students and teachers basic safety precautions important during kayaking. The water levels were perfect for beginning kayakers. Some students flipped and some didn't but, according to some sources, for the first time in the history of the trip, all students "successfully" ran the river on both days.