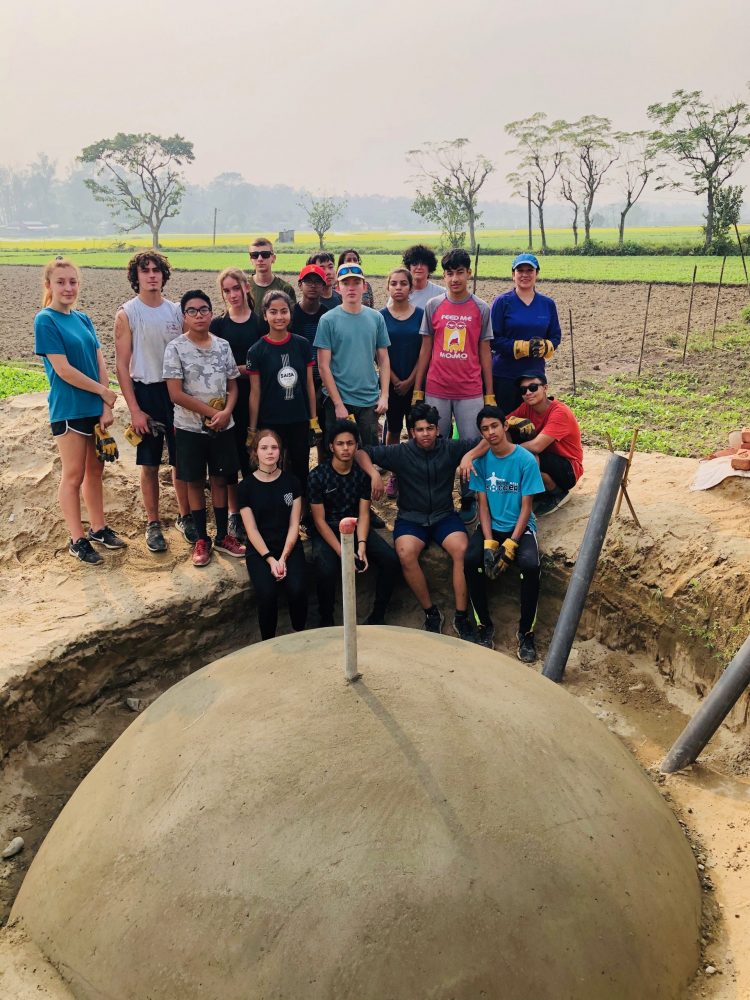 Grade 9 Service Nepal Team Build Biogas Digester
For this year's Service Nepal, Grade 9 went to Gothauli, a small village in Chitwan. The main purpose of this trip was to build a biogas digester. This digester breaks down organic matter from humans, animals, and plants to produce biogas – fuel for cooking. The Grade 9 class took three days to complete it. Even though we faced many challenges in the process, we overcame them to make this trip a huge success. However, we would not have been successful without the help of the locals.
Building the biogas digester aside, we participated in a lot of cultural activities. Our first cultural activity was preparing a traditional Nepali dinner with the locals. This was a cultural experience that provided an insight into the dinner routine of the local village in Gothauli. One of the main highlights for most of the people in the class was the Tharu dancing. Some people in the class even dressed up in the traditional Tharu attire. A group of local Tharu dancers and musicians also joined us in this celebration. All in all, everyone in the class had lots of fun dancing to the rhythm of the traditional Tharu music. Furthermore, there was one elephant and we each took turns in groups of three. The elephant sprayed water on us and eventually tipped us off into the shallow river. All in all, it was a great experience.
– Ayusha T