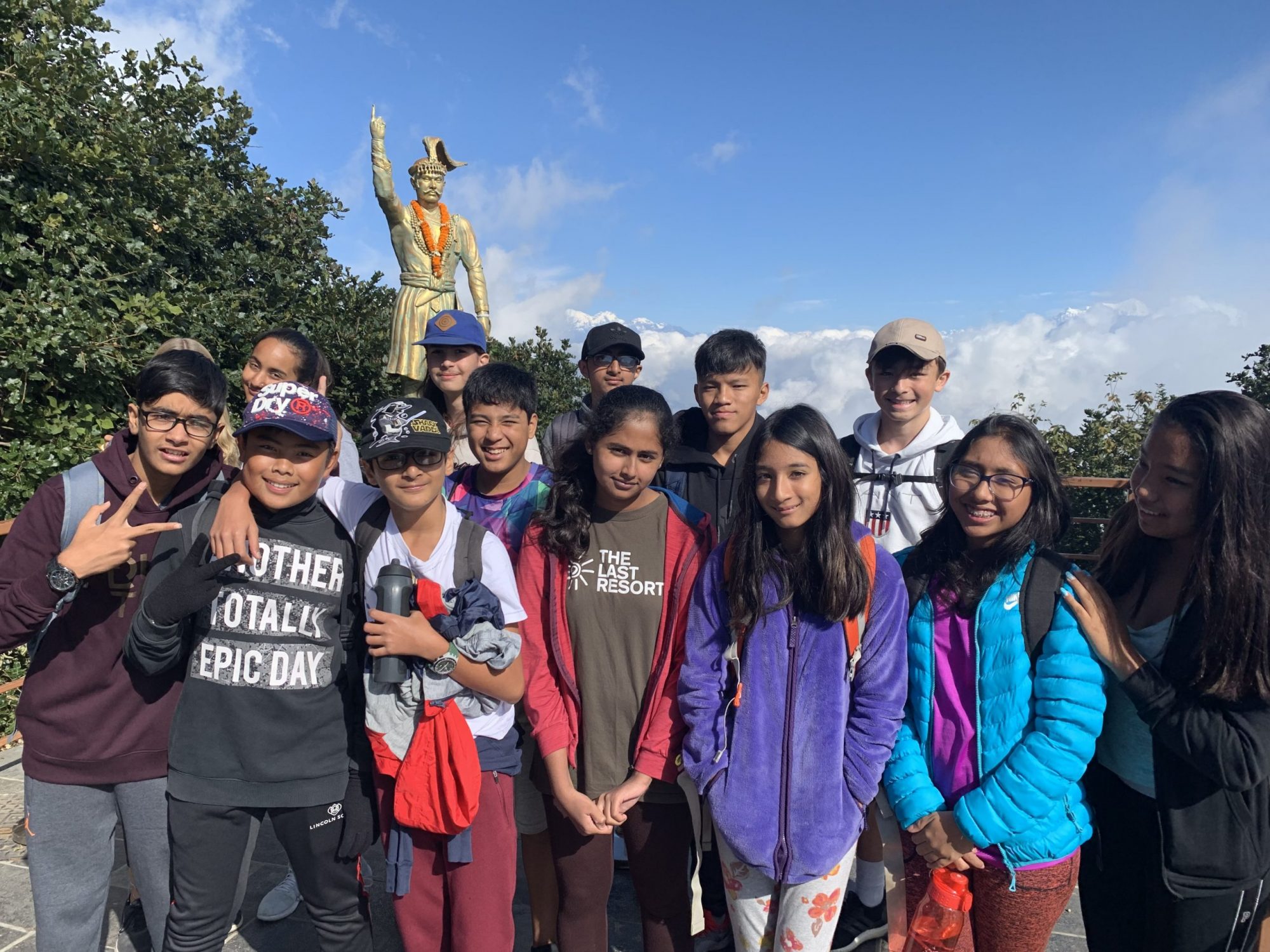 8th Grade's Chitlang Adventures During Service Nepal
This year the 8th grade Service Nepal trip started with an amazing ride up through the cable cars, and we were delighted to see the mountains peeking across at us. Once in the Chitlang Valley, we helped the Mahalaxmi Primary School by making a playground out of tires, painting a classroom, helping lead some interesting lessons and, finally, making goalposts for the school.
We also got the chance to go to Nepal's only goat cheese factory, as well as milk some goats! On our third day, we went to a man-made lake. We kayaked to the other side, where we then crossed a 180 meters long suspension bridge and had a nice hike back to the camp. On the fourth day, we had a cultural walk around the village where we asked villagers questions about their lifestyle so as to learn more about their community. We also saw the half-moon mountain, which in Nepali translates as the following: Chandra means moon and Giri means hill. We also had campfires which involved lots of laughter and marshmallows! On the final day, we started the hike back up Chandragiri and took the cable-cars. Service Nepal 2019 was an amazing trip overall!
– Huzaifa N