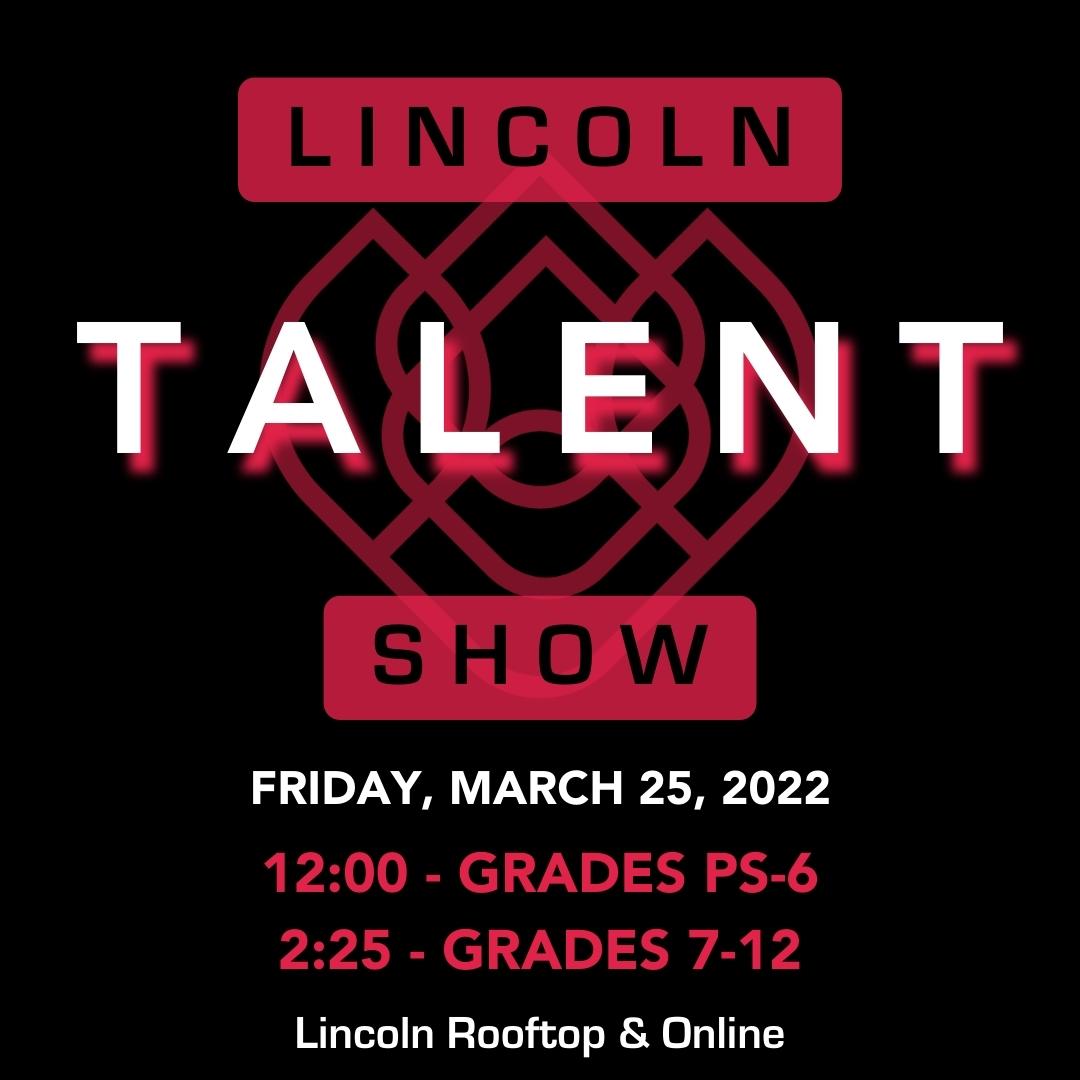 Arts Wednesday – Talent Show!
23 Mar 2022
-
Activities
,
All Parents
,
All_School
,
Arts
,
Blog
,
Events
,
Expressions
,
Global Citizens
,
Pillar: Compassionate Global Citizens and Leaders
,
Pillar: Confidence and Competence to Pursue Dreams
,
Pillar: Passion for Learning
,
Pillar: Stewards of the Environment
,
Recent
Join us this Friday, March 25 for our Lincoln Talent Shows! Over 100 students (and teachers!) are excited to share their talents, which include comedy, magic, piano, dance, and so much more! Both the PS-G6 and G7-12 events will be live-streamed for our online community, and in-person for those on-campus. Hope to see you there!