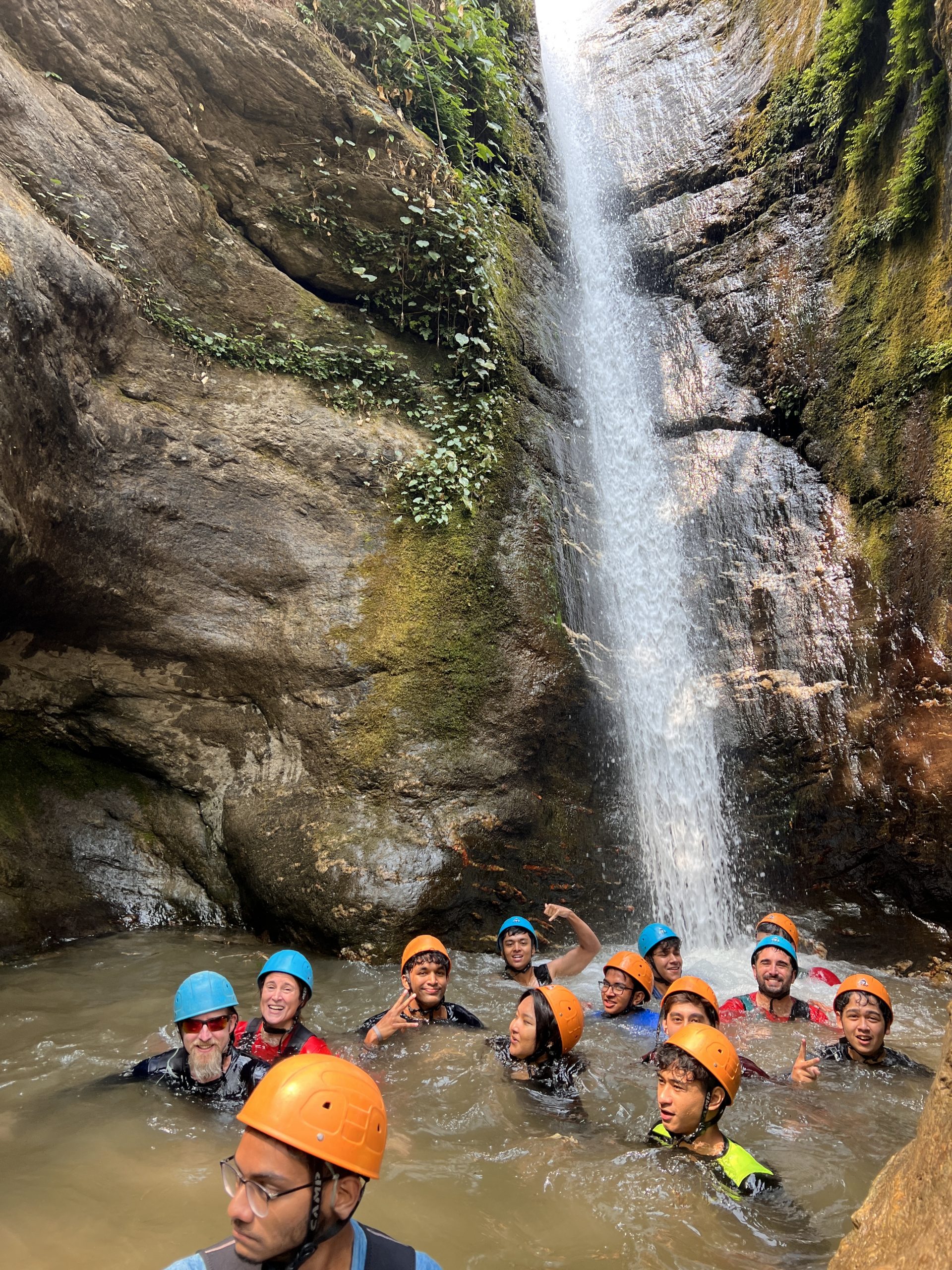 Senior Service Nepal: Rafting & Rapelling Rockstars!
24 Mar 2022
-
Activities
,
Blog
,
Class News
,
Events
,
Global Citizens
,
Pillar: Compassionate Global Citizens and Leaders
,
Pillar: Confidence and Competence to Pursue Dreams
,
Pillar: Passion for Learning
,
Pillar: Stewards of the Environment
,
Recent
,
Service Nepal
The grade 12 class recently returned to Kathmandu from an adventurous trip to Borderlands, where they traversed, rafted, and rappelled their way past all obstacles in front of them. Surrounded by greenery and the roaring Bhote Koshi river, students participated in several team building and communication activities, including trust falls and a testing low-ropes course that required teamwork and perseverance. Building on these skills, students moved outside their comfort zones while rappelling, jumping, and sliding down a series of magnificent waterfalls over the next two days. With courage, technique, and trust in the instructor and their ropes, all students successfully rose to the challenge. The final day consisted of a strenuous and exciting rafting trip back towards the Valley, past fierce winds, rain, and rapids, including plenty of swimming! With a level-headed attitude, the students helped each other through the rapids and, eventually, back to Kathmandu with a new collection of memories that will last a lifetime.