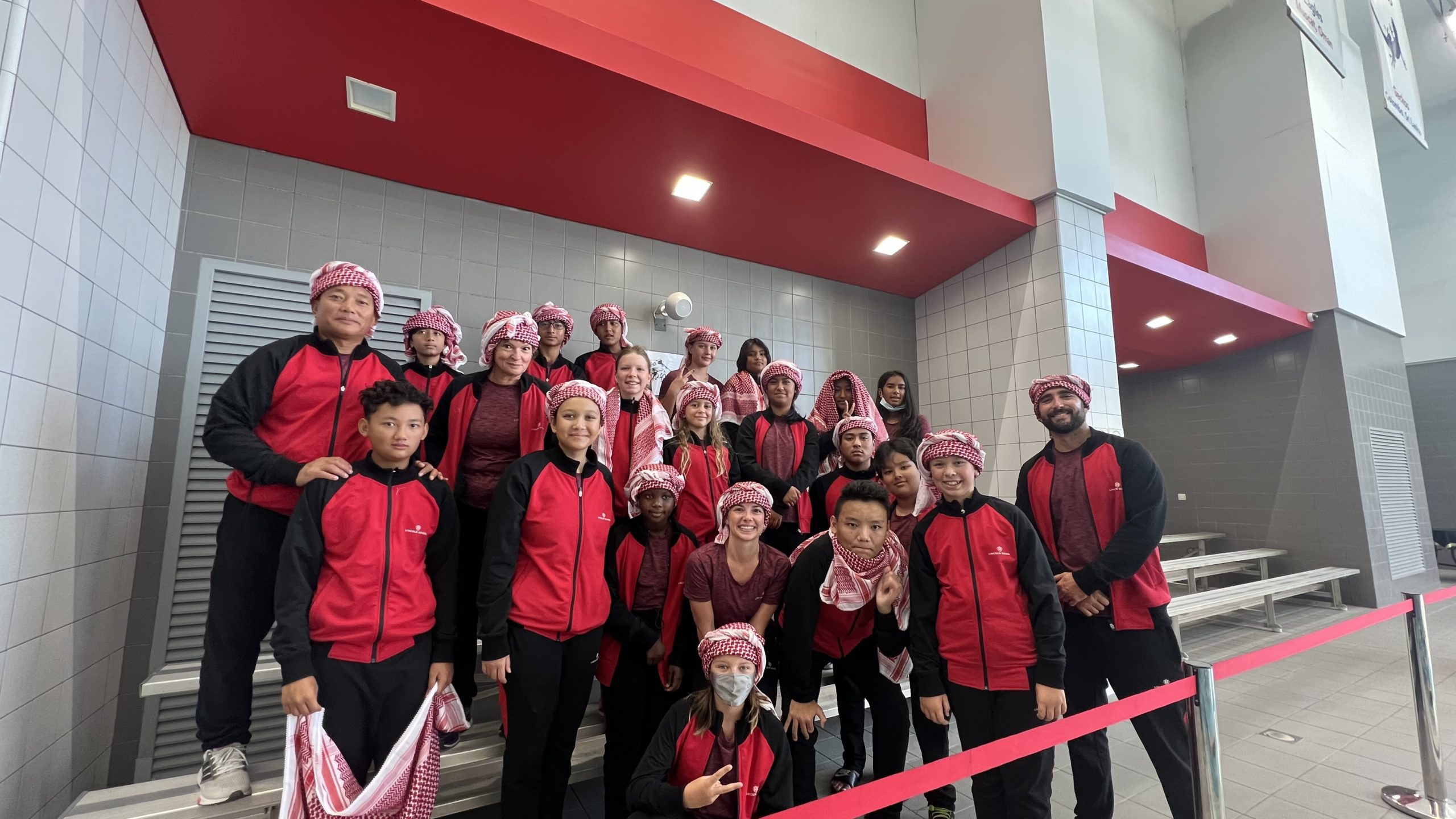 SAISA Swimmers Bring Life to Jordan and the Dead Sea!
01 Nov 2022
-
Activities
,
Aquatics
,
Athletics, Activities, Aquatics
,
Blog
,
Events
,
Expressions
,
Global Citizens
,
Pillar: Compassionate Global Citizens and Leaders
,
Pillar: Confidence and Competence to Pursue Dreams
,
Pillar: Passion for Learning
,
Pillar: Stewards of the Environment
,
Recent
,
SAISA
,
Swimming
The atmosphere around the pool at ACS-Amman, Jordan was electric! Eight schools participated in the first SAISA Swim Meet since 2019 and the experience for each swimmer and coach will never be forgotten. Lincoln's band of 18 swimmers, some competing for the first time, showed incredible courage, spirit, and camaraderie. What we lacked in quantity against the larger SAISA schools, we made up for in quality as we were the only team to break SAISA records, with Royal coming away with four of them. At the end of the meet, Lincoln had won 9 golds, 7 silvers, and 4 bronze medals, but more importantly, each swimmer had accomplished personal best times, made new friends, and challenged themselves in ways they never have before. At the end of the meet, the team spent a day buoyantly celebrating at the Dead Sea – a wonderful way to cap off a special experience for our Snow Leopards!