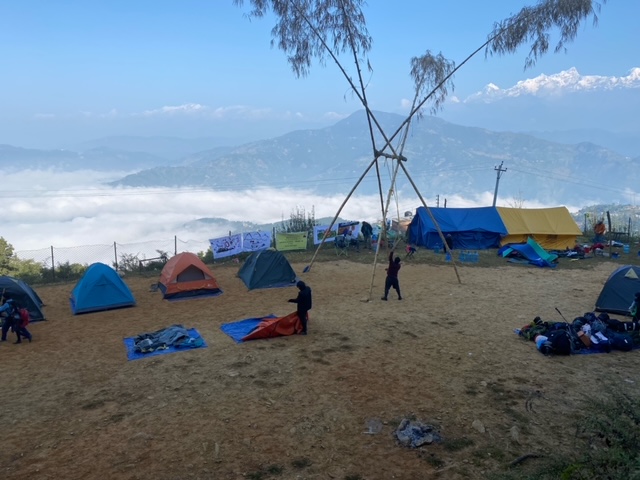 Grade 10 Service Nepal Rises to the Challenge!
05 Dec 2022
-
Activities
,
Blog
,
Class News
,
Events
,
Global Citizens
,
Pillar: Compassionate Global Citizens and Leaders
,
Pillar: Confidence and Competence to Pursue Dreams
,
Pillar: Passion for Learning
,
Pillar: Stewards of the Environment
,
Recent
,
Service
,
Service Nepal
The Grade 10 Service Nepal trip can be defined in four words – UPHILL TREKKING WITH BACKPACKS! The students rose to this challenge with a positive attitude and great camaraderie. Each night saw the group in a different campsite, some with spectacular views of the Himalayas. The service aspect of the trip involved hearing from experts on waste management in the Gorkha region and the challenges of a Dalit village. There was also interaction with local schools and volleyball games with and against the local students. One LS student remarked, "these guys can really play!" The Grade 10s returned home tired, but proud of their trekking accomplishment, and with plenty of awesome memories.