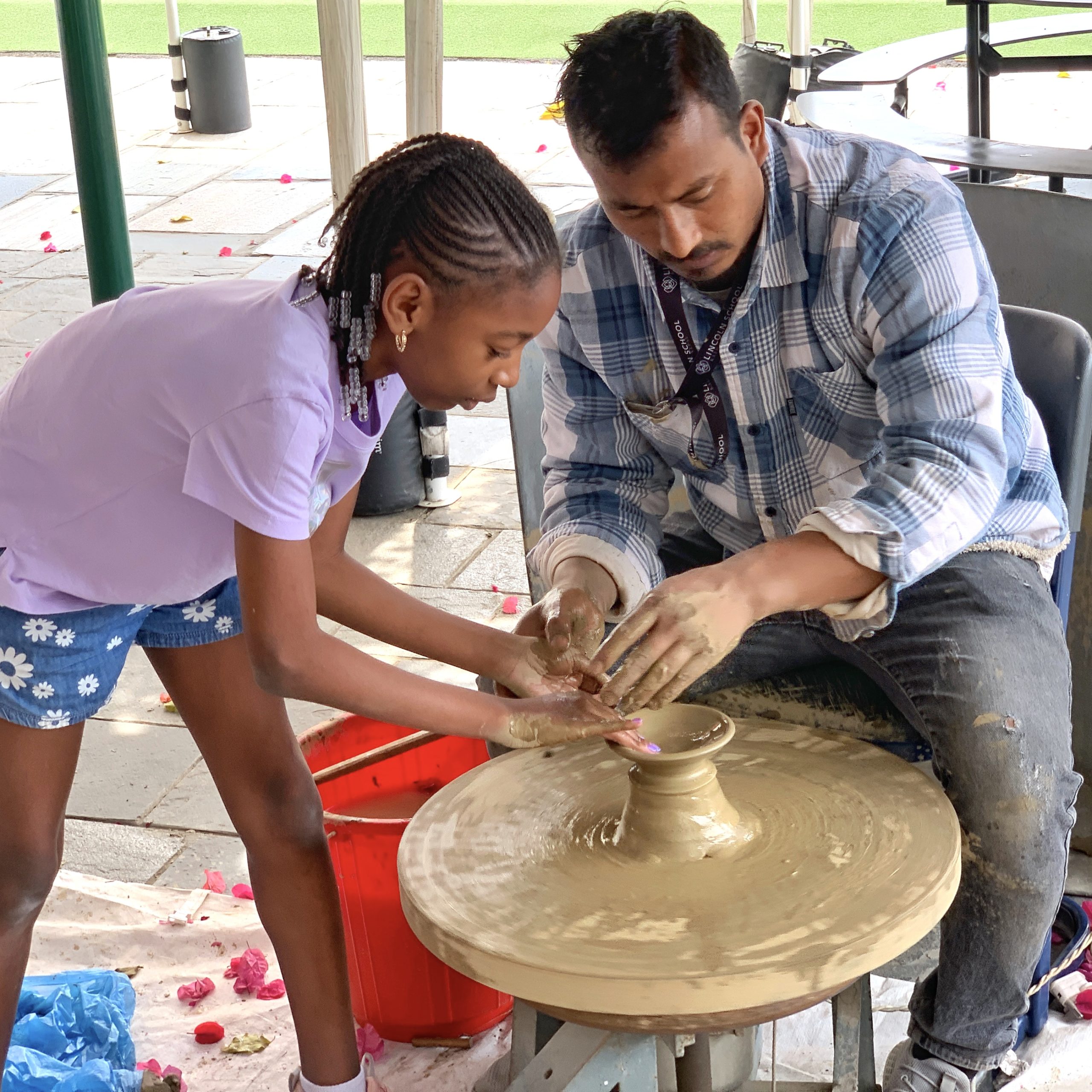 Sustainability Saathi Day 5: Pottery!
22 Apr 2023
-
Activities
,
Arts
,
Blog
,
Elementary
,
Events
,
Expressions
,
Global Citizens
,
News
,
Pillar: Compassionate Global Citizens and Leaders
,
Pillar: Confidence and Competence to Pursue Dreams
,
Pillar: Passion for Learning
,
Pillar: Stewards of the Environment
,
Recent
,
Service
Sustainability Saathi Day 5: Pottery! For our final day of the week, students learned about traditional pottery making in Nepal. The highlight of the day was definitely watching our visiting expert Sajan Prajapati from the Pottery Training Center demonstrate the pottery wheel and learning to use clay themselves. We finished the day with an assembly to share our favorite parts of the week and what we learned about how traditional practices in Nepal support environmental sustainability. What a fun and informative week!