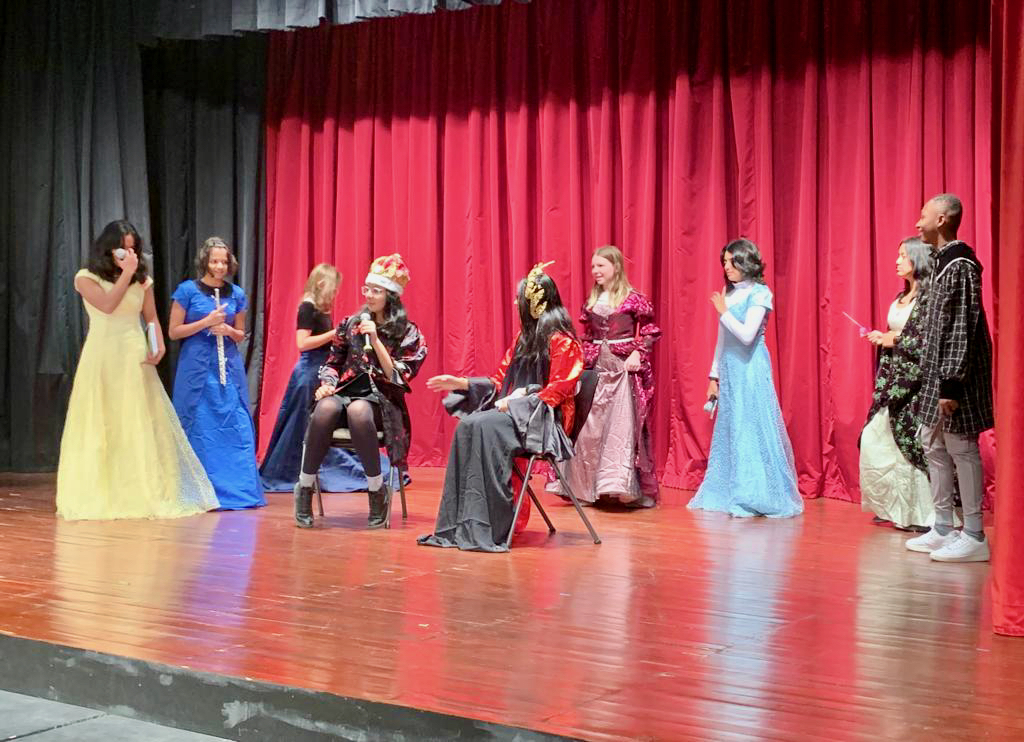 Arts Wednesday– The Sleeping Handsome
14 Dec 2022
-
Arts
,
Blog
,
Class News
,
Expressions
,
Global Citizens
,
News
,
Pillar: Compassionate Global Citizens and Leaders
,
Pillar: Confidence and Competence to Pursue Dreams
,
Pillar: Passion for Learning
,
Pillar: Stewards of the Environment
,
Recent
"The smell of the greasepaint and the roar of the crowd!" Although this isn't quite what it's like for our middle school Drama Exploratory, the excitement and energy are the same. This quarter the students have written their own script for a mashup production of "The Sleeping Handsome." This production showcases our talented MS thespians as they explore a gender twist on a common theme. You may recognize several of the characters and plot twists, as the students have borrowed from some of our favorite classic fairy tales. In this production, created for our elementary audience, you will encounter a number of stock characters including magical fairies, an evil wizard, and charming dwarfs. The not-so-delicate princess who saves the handsome prince is a nice addition to this classic tale. In spite of their limited class time for preparation, the students have focused and worked hard to create a production piece to share with the elementary and middle school students.