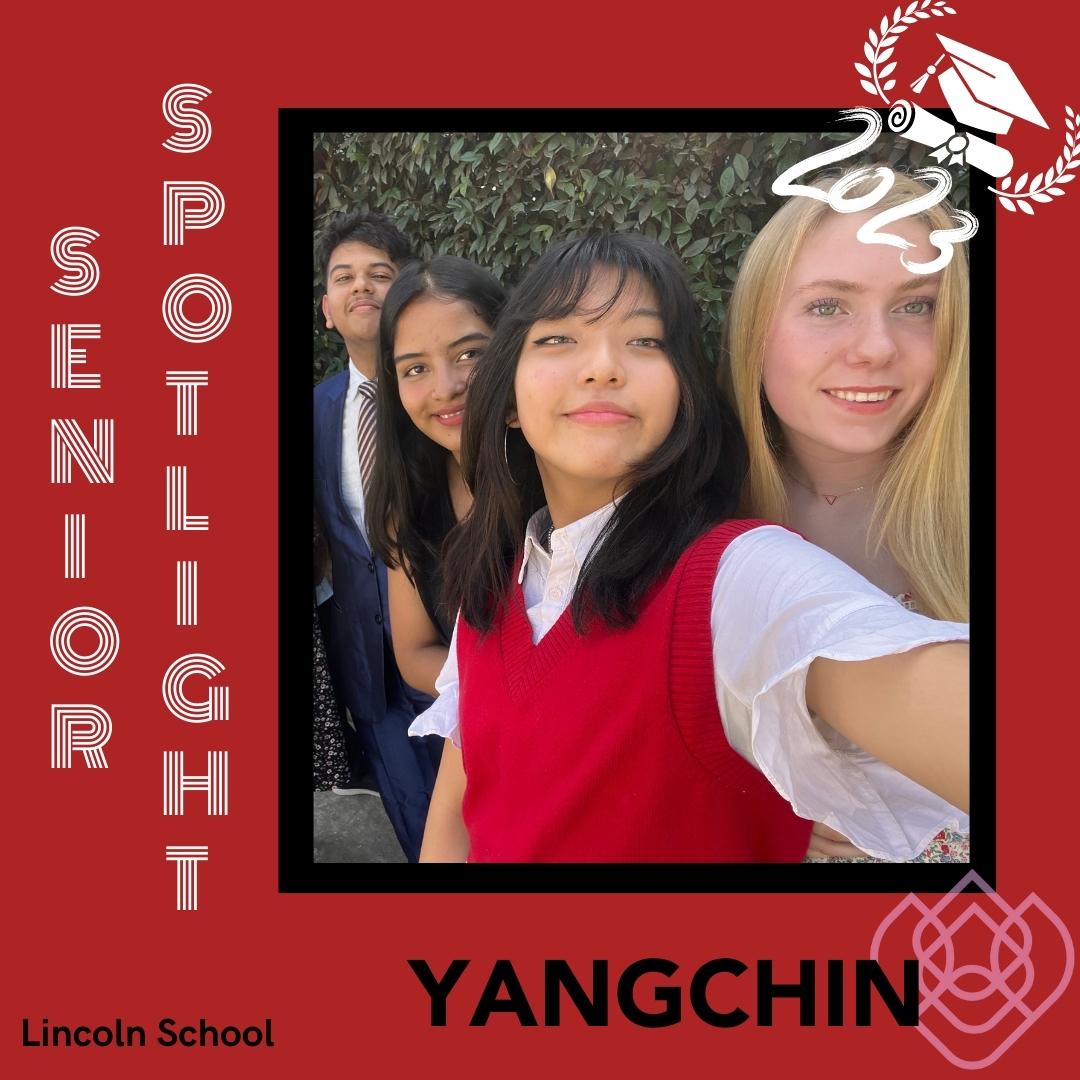 Senior Spotlight – Yangchin
22 May 2023
-
Arts
,
Blog
,
Expressions
,
Global Citizens
,
Pillar: Compassionate Global Citizens and Leaders
,
Pillar: Confidence and Competence to Pursue Dreams
,
Pillar: Passion for Learning
,
Pillar: Stewards of the Environment
,
Recent
,
SAISA
,
Seniors
Having joined the school just last year, Yangchin has already made an impact on her peers and the community as a whole. Her fondest memories of her time at Lincoln School are the moments spent with her friends, but it was the SAISA basketball season that truly stands out. It wasn't just winning the games, but the effort, dedication, and support from her teammates that left a lasting impression. When asked which animal she would be, Yangchin's aspirations take flight as she chooses a bird, with a desire to soar through the skies. If given the chance, Yangchin would trade places with Ms. G. "She inspires me because she is passionate about art and makes it an engaging and meaningful experience for her students. I believe that art is a beautiful and important part of our world." Looking forward to the future, Yangchin is excited to make new friends and expand her knowledge. She recognizes the importance of continuous growth and improvement, and she embraces the opportunities that lie ahead. Yangchin's advice to her fellow students is to remain true to themselves and not be swayed by others' judgments. "Authenticity brings happiness," she shared. Finally, Yangchin expresses her heartfelt gratitude to Mr. Z, Mr. Apple B, Coach Alisha, and her incredible teammates. We are so grateful for all of Yangchin's contributions to our school. Lincoln wishes her continued success, confident that she will continue to inspire and uplift others with her creativity and passion.