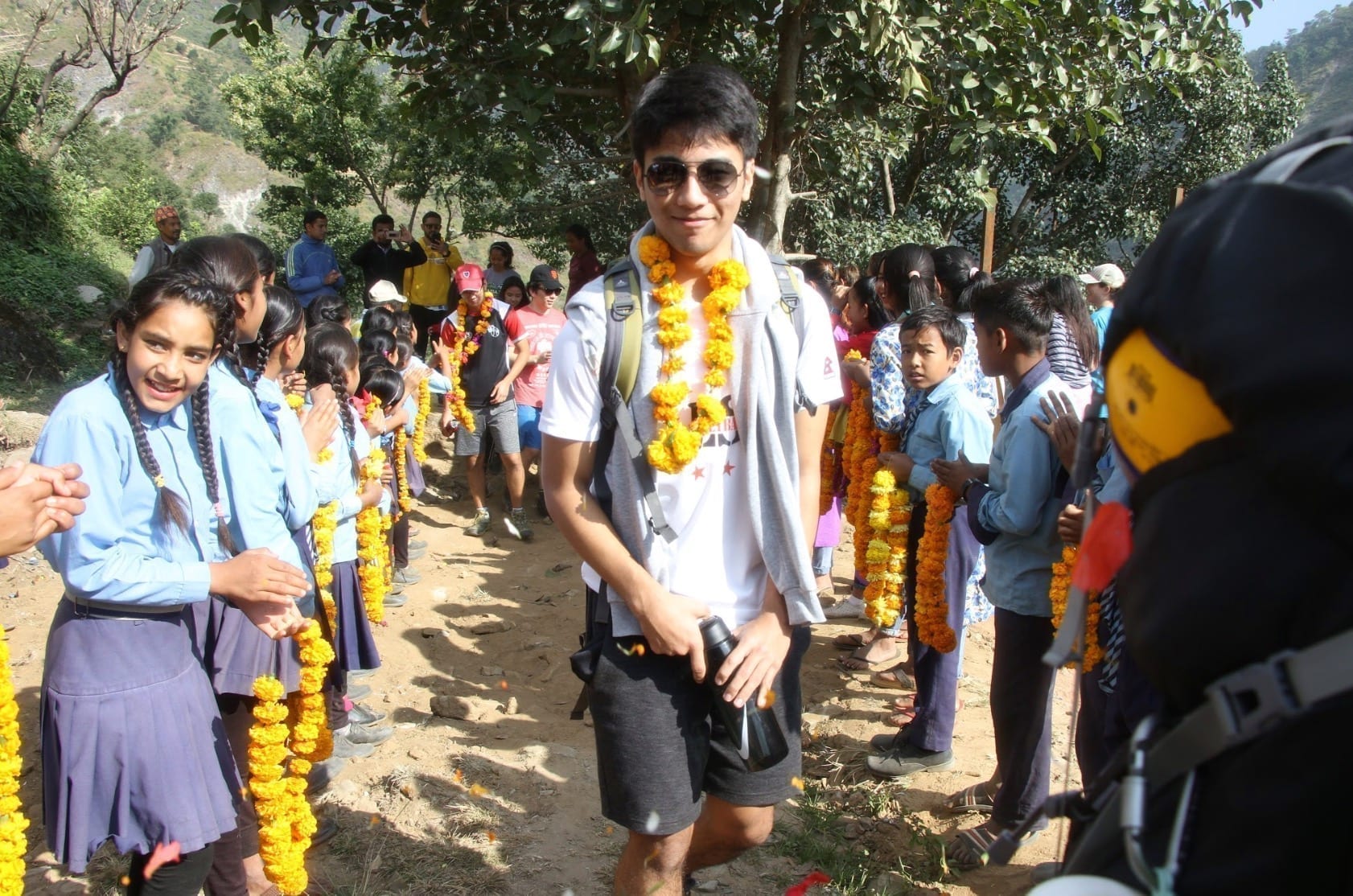 Senior Spotlight: Siddhanta
Leading up to Graduation, we will be highlighting members of the Class of 2020. Although Seniors all over the world have had their final year impacted by this pandemic, Lincoln School has a number of plans in place to honor the efforts of our graduating Seniors. Today, Siddhanta is in the spotlight!
Siddhanta first joined Lincoln in 2013 as a 6th grader! Among his favorite memories are "When we encountered a storm in the middle of a hike in 7th grade Explore Nepal. It struck us as a daunting experience at the time, but it was the first time I saw my peers being truly selfless and caring for each other despite their own vulnerabilities."
Siddhanta's spirit animal would be "A Snow Leopard because I aspire to be able to be independent and adaptable just like our school mascot." Right now, Siddhanta says he "Misses the gym the most. Throughout my time at Lincoln, I think I've grown more and more fond of athletics. I originally came to Lincoln with little athletic experience but through its athletics program, I've definitely improved in this department and I've learnt life-long skills from some of the best teachers and coaches. I've also spent countless hours training with team-mates during practice and much time with friends during lunch playing all sorts of sports."
Siddhanta says that "Online learning has been challenging for me. I often find it hard to focus and sometimes don't have the motivation to work because I don't think it's the right learning environment for me. However, as I've spent more and more time doing online learning. I've grown more accustomed to it and I think it teaches you to become more focused and cut out distractions which I think will come handy in university where you'll be doing a large chunk of the work at home."
If Siddhanta could trade places with a staff member at school it would be "With any of the football coaches in the school. While I'm not the most skilled at the sport, I've grown to be very passionate about it and I reckon I could do a job in this role. However, it would be pretty difficult to replace any of the coaches!"
Some advice Siddhanta would like to pass onto the younger students at Lincoln is: "Form meaningful relationships with not only friends, but also with teachers and other members of the community. You learn a lot about the world in the classes offered, but you also learn more about yourself by interacting and having bonds with other people. For most of my time at Lincoln, I always chose to stick with one circle of friends and had limited interaction with other people. But in my final two years I've tried making more of an effort to form more meaningful relationships and I've learnt more about myself in the past two years than ever before.
Finally, Siddhanta says "I'd like to thank the whole faculty for developing me as a learner and a global citizen. I'd also like to thank my friends and peers who helped me get through the tough journey that is high school. Finally I want to also thank the auxiliary staff members (custodians, guards, didis and dais) for making the campus a safe and clean environment for everyone."
Thank you for being such a great Snow Leopard, Siddhanta. We are all so proud of you!