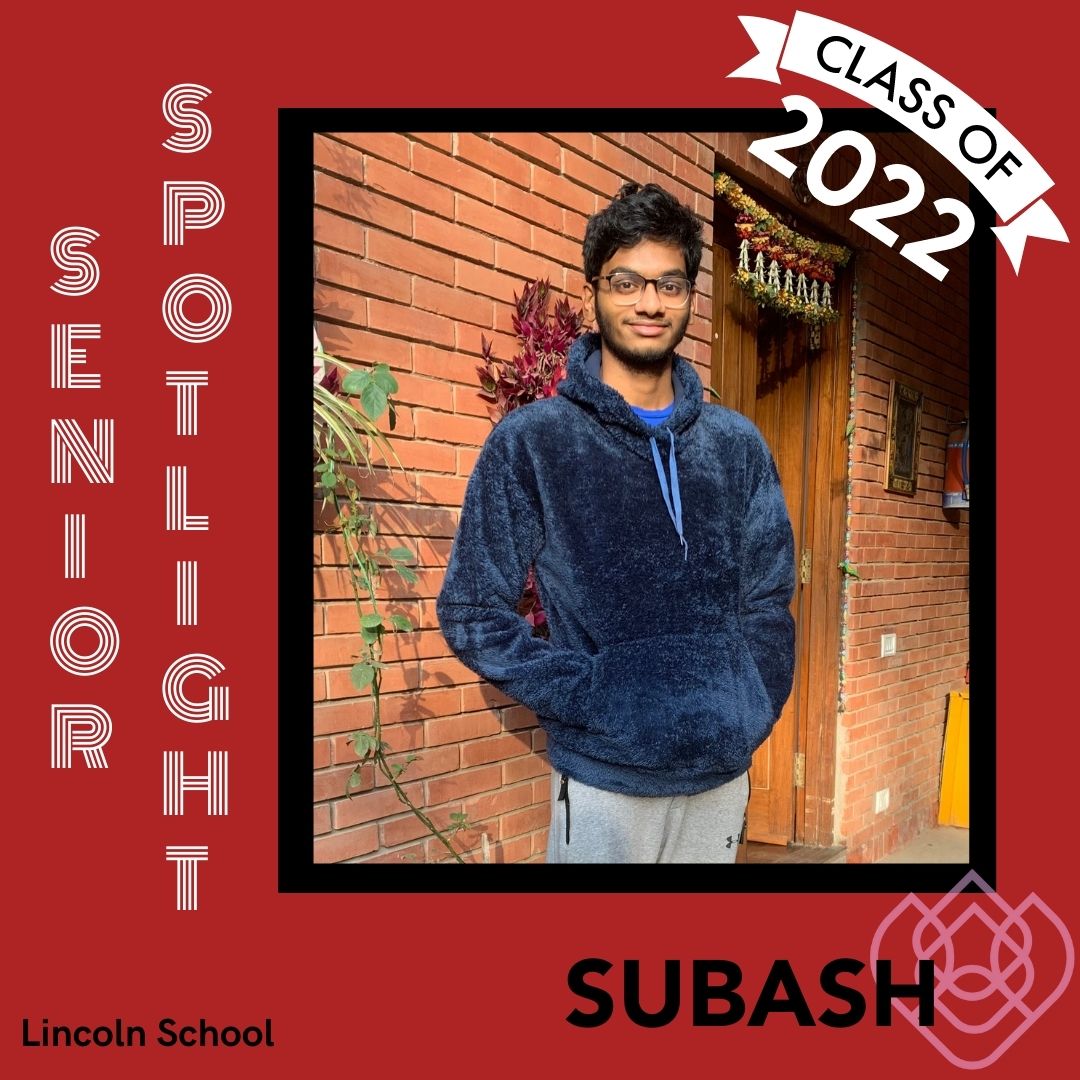 Senior Spotlight– Subash
Leading up to Graduation, we will be highlighting members of the Class of 2022. Today, we recognize Subash, who has spent his entire high school career at Lincoln. "My favorite memories at Lincoln School are the Service Nepal trips since 9th grade," Subash shared.
If he could be any animal, Subash said it would be an elephant. "It is one of the world's most empathic species, and it is the strongest land animal." After graduating, Subash is excited about the next chapter. "I'm looking forward to meeting new people in a new place, and learning new things," he said.
"I would like to thank my teachers at Lincoln, my friends and classmates, and my family for being supportive," Subash said. He has so much gratitude for everyone who helped him be successful.
Subash shared an important piece of advice for Lincoln's younger students: "Enjoy the present moment because it will soon be the past."
We are so proud of Subash and all of his contributions to our community. Thank you for being a great Snow Leopard!