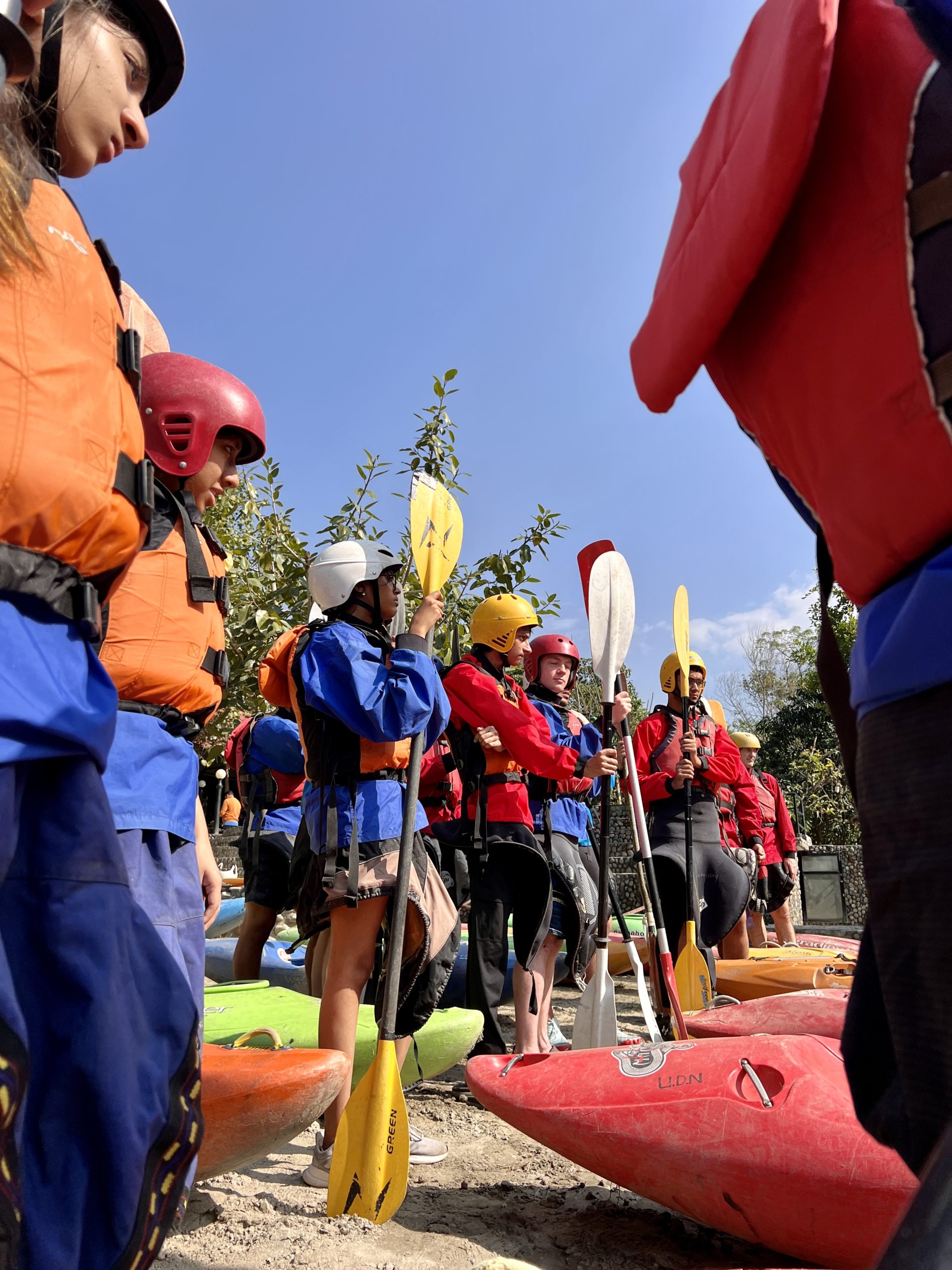 Grade 11 Rides the Rapids on Service Nepal!
01 Dec 2022
-
Activities
,
Blog
,
Events
,
Expressions
,
Global Citizens
,
Pillar: Compassionate Global Citizens and Leaders
,
Pillar: Confidence and Competence to Pursue Dreams
,
Pillar: Passion for Learning
,
Pillar: Stewards of the Environment
,
Recent
,
Service
,
Service Nepal
,
The Lincoln Community
Grade 11 discussed climate change, water treatment, water safety, and CPR with Shree Sukute School. The students learned how to set up their tents, and make a campfire. Grade 11 bonded as a class on the river, where they learned how to kayak and raft down the Bhote Koshi! It was a great adventure together!