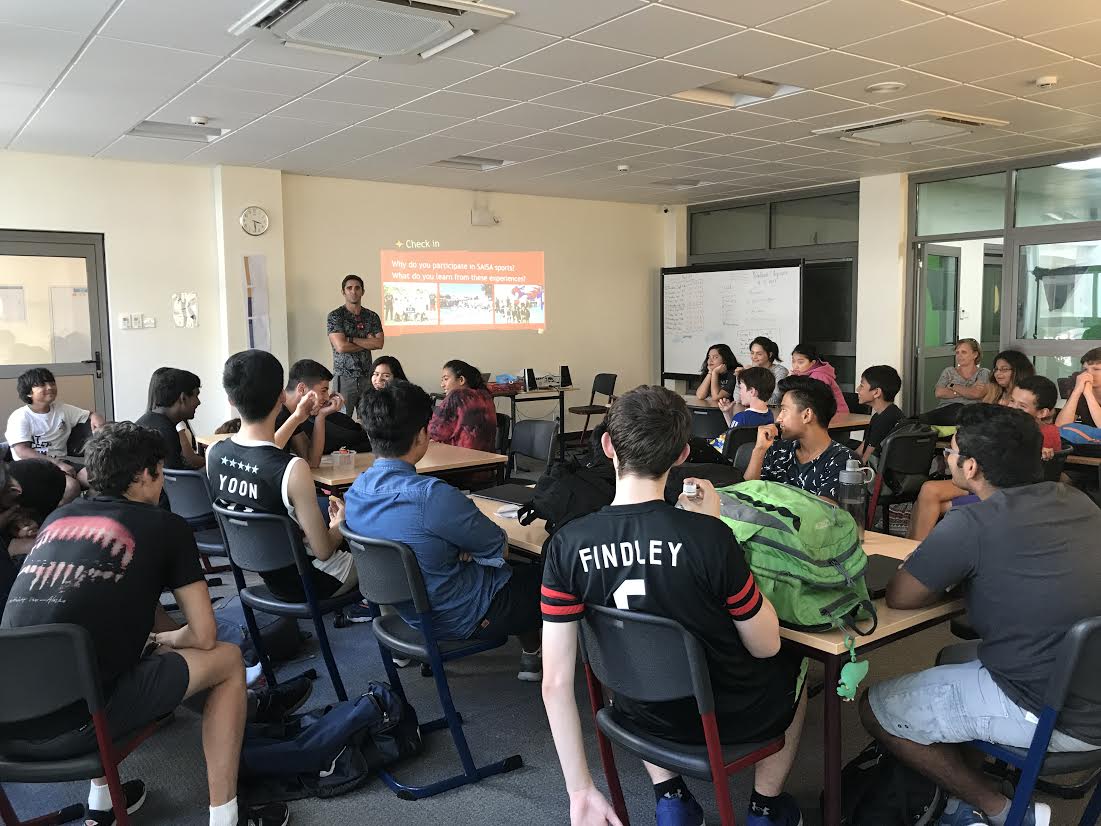 Upcoming Events from the Athletics & Activities Department
10 May 2018
-
All Parents
,
Aquatics
,
Art
,
Elementary
,
Elementary Parents
,
Global Citizens
,
Important News
,
Middle School Parents
,
Music
,
PE
,
SAISA
,
Secondary
,
Secondary Parents
,
The Lincoln Community
Dear Parents,

Despite our SAISA program drawing to a close for the 2017-2018 school year, May will offer lots of sporting opportunities for our students, especially those in Elementary and Middle Schools.

On Saturday, May 19th, Lincoln School will be hosting a youth football tournament for students in grades 4-7 (U-14). The games will kick-off at 8.00 am and the final is scheduled to be held at 3.00 pm. Other participating schools include GEMS, Premier International School, and Rato Bangala School. The tournament schedule can be viewed here.

Also, on the evening of May 19th we are having an Alumni gathering at Lincoln School. If you are an alumni of Lincoln School, or know of some in the community, please have them contact Luke Davis (ldavis@lsnepal.com) for more information about the event.

On May 25th from 4.00pm to 6.30pm, we will be hosting a fun finale swim meet to conclude our swimming unit in Elementary PE. We will be asking students during PE classes about who wants to swim in the meet, and what events they would like to do. This event is open to students in grade 1 through grade 8. More information about the program can be found here.

On Thursday, May 31st we will host a Pursuers of Dreams Banquet from 12.00-2.00 PM. Here, all of our SAISA fine arts and sports teams, as well as our MUN and Theater groups, will be recognized for their efforts during the 2018-2019 school year. Lunch will be served for all participants so please RSVP to ldavis@lsnepal.com if you plan to join the festivities.
On June 3rd and 4th, Lincoln School will be the setting for the Nepal National Swim Meet, which will be used as a qualification for the Asian Games. We will be entering our swimmers in events this month. If you will be in town and would like your son/daughter to participate, please get in touch.
Finally, a reminder that our Community Saturdays has officially begun. If you would like to make use of this opportunity, please see the e-mail that was sent out regarding this. Please contact Luke Davis for any questions.
All the best,
Luke