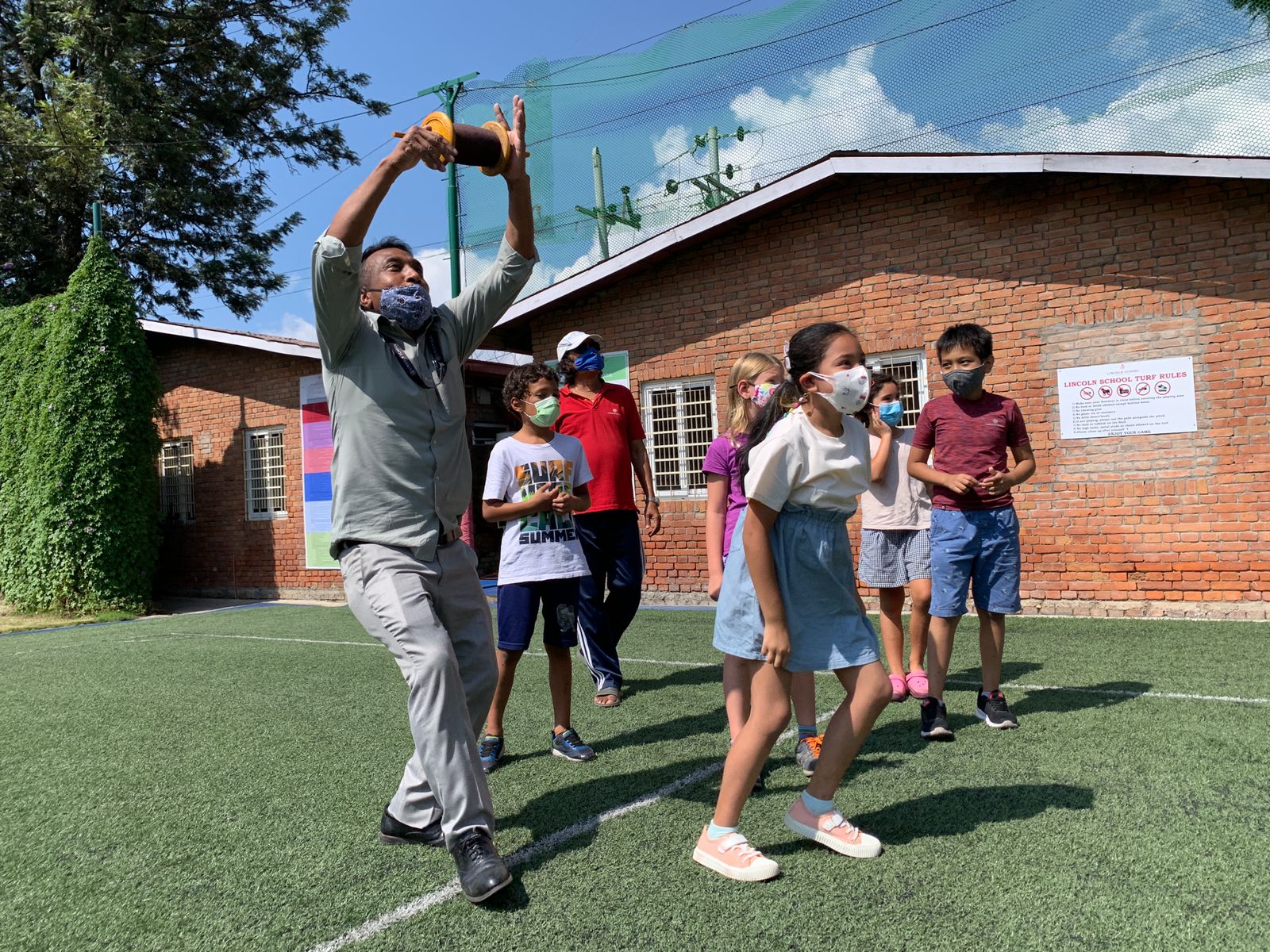 Happy Dashain from Lincoln School!
08 Oct 2021
-
Activities
,
All_School
,
Arts
,
Blog
,
Events
,
Expressions
,
Global Citizens
,
Music
,
Pillar: Compassionate Global Citizens and Leaders
,
Pillar: Confidence and Competence to Pursue Dreams
,
Pillar: Passion for Learning
,
Pillar: Stewards of the Environment
,
Recent
It was an all-action, fabulous Friday on the Lincoln School campus today, as the community celebrated the upcoming Dashain festival with assemblies, music and drama performances, kite flying, Nepali dances, yet more dances, and special treats. It was an absolute joy to be together again and take part in our host country celebrations. We hope everyone has a safe and happy holiday! Happy Vijaya Dashami 2078!