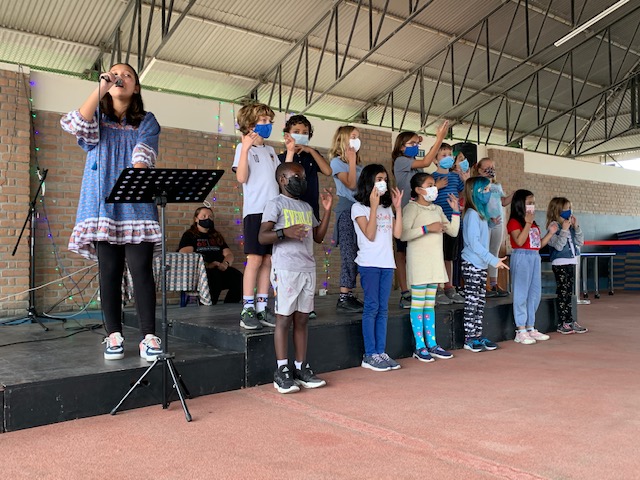 Inclusivity, Collaboration, and Beautiful Music Represent our "True Colors"
09 Nov 2021
-
Activities
,
Arts
,
Events
,
Expressions
,
Global Citizens
,
Music
,
Pillar: Compassionate Global Citizens and Leaders
,
Pillar: Confidence and Competence to Pursue Dreams
,
Pillar: Passion for Learning
,
Pillar: Stewards of the Environment
,
Recent
,
Video
Last week's assembly featured a joint performance between Grade 6 Lincoln Lockdown members and Ms. Colleen's Grade 3 class. Students shared an emotional rendition of "True Colors" with American sign language and live musical accompaniment. Watch the amazing performance here!