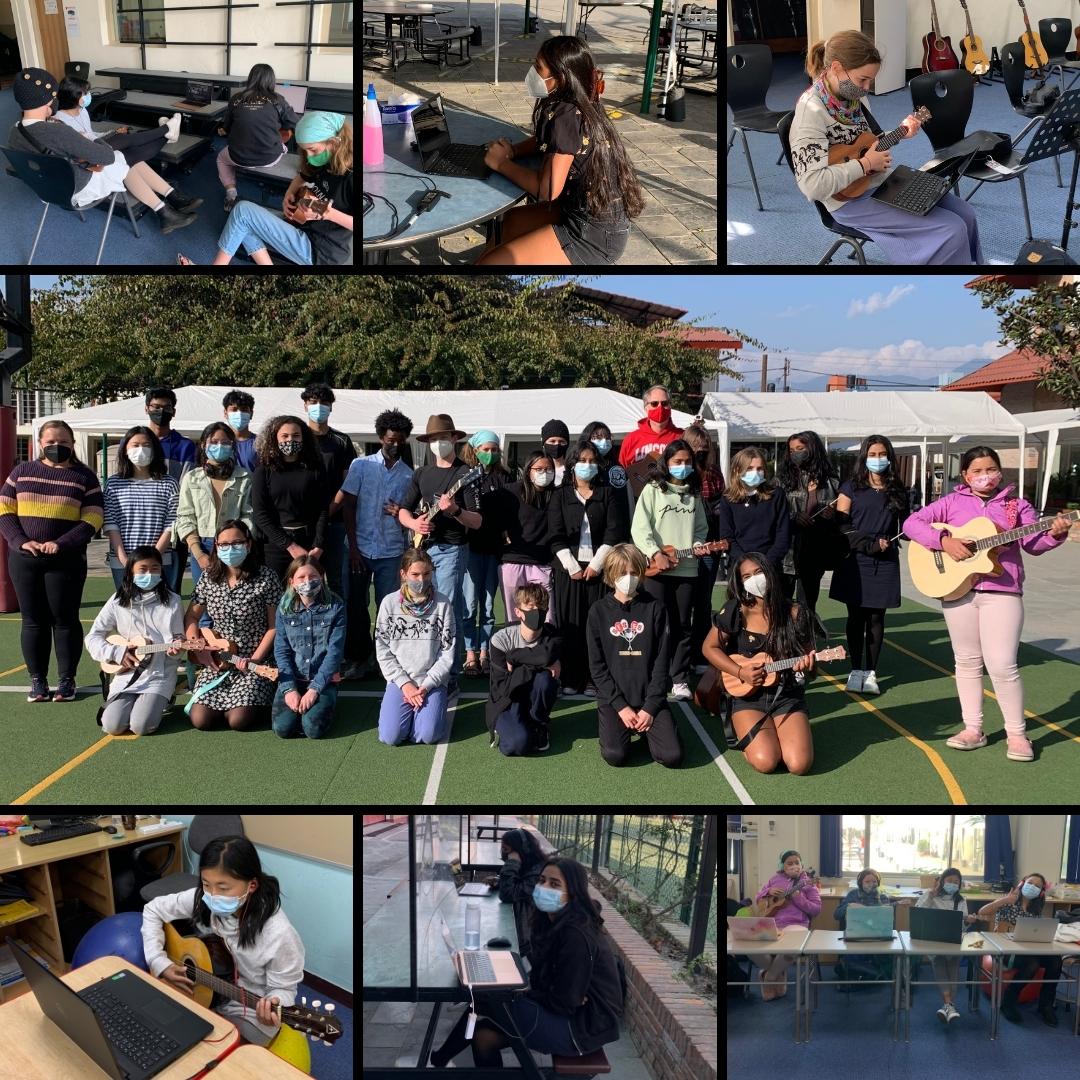 Lincoln Represents at SAISA Music!
28 Feb 2022
-
Activities
,
Arts
,
Blog
,
Events
,
Expressions
,
Global Citizens
,
Music
,
Pillar: Compassionate Global Citizens and Leaders
,
Pillar: Confidence and Competence to Pursue Dreams
,
Pillar: Passion for Learning
,
Pillar: Stewards of the Environment
,
Recent
,
SAISA
Music filled every corner of campus on Saturday as Lincoln Secondary Music students gathered to take part in the Virtual SAISA Music festival. During the festival, the aspiring musicians participated in multiple workshops with students from other SAISA schools, like collaborative composition, jazz theory and improvisation, and singers' breathing. Students also jammed and played together during breaks, and enjoyed a community dinner after the event. We are so proud of our young musicians!