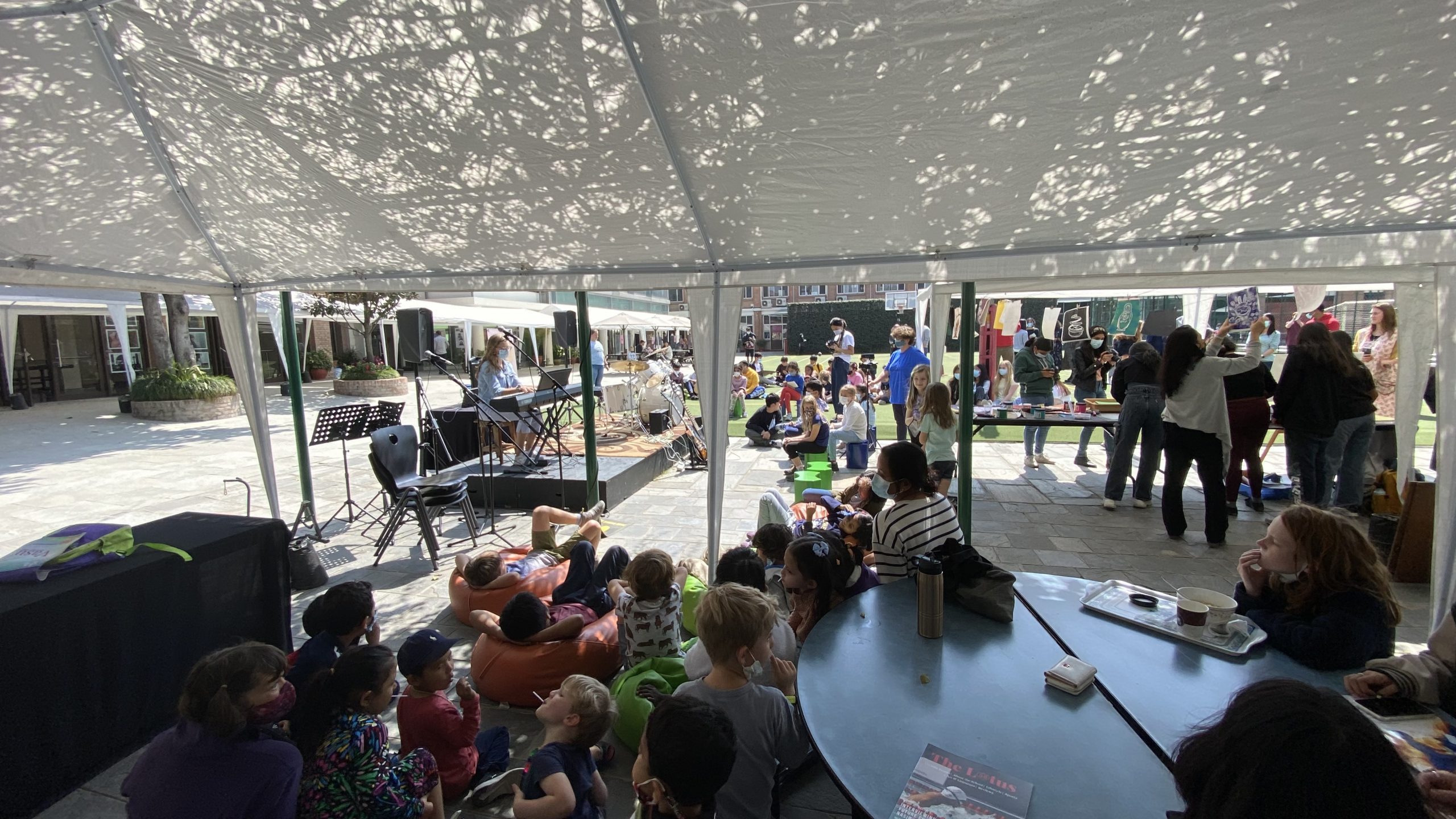 Arts Wednesday- The Return of Tiny Stage!
17 Mar 2022
-
Activities
,
Arts
,
Blog
,
Events
,
Expressions
,
Global Citizens
,
Music
,
Pillar: Compassionate Global Citizens and Leaders
,
Pillar: Confidence and Competence to Pursue Dreams
,
Pillar: Passion for Learning
,
Pillar: Stewards of the Environment
,
Recent
,
The Lincoln Community
On Friday, the Lincoln Secondary Arts Students hosted the first Tiny Stage event in more than two years. Performances included a Grade 11 original rap, some incredible guitar and piano, and the premiere of the Grade 7 rock band, "The Spicy Pickles." Visual artists created and gave away contour drawings of audience members, gifted beautiful screenprints, and displayed amazing artwork. Click here to view some clips from this incredible event and stay tuned for the next one!