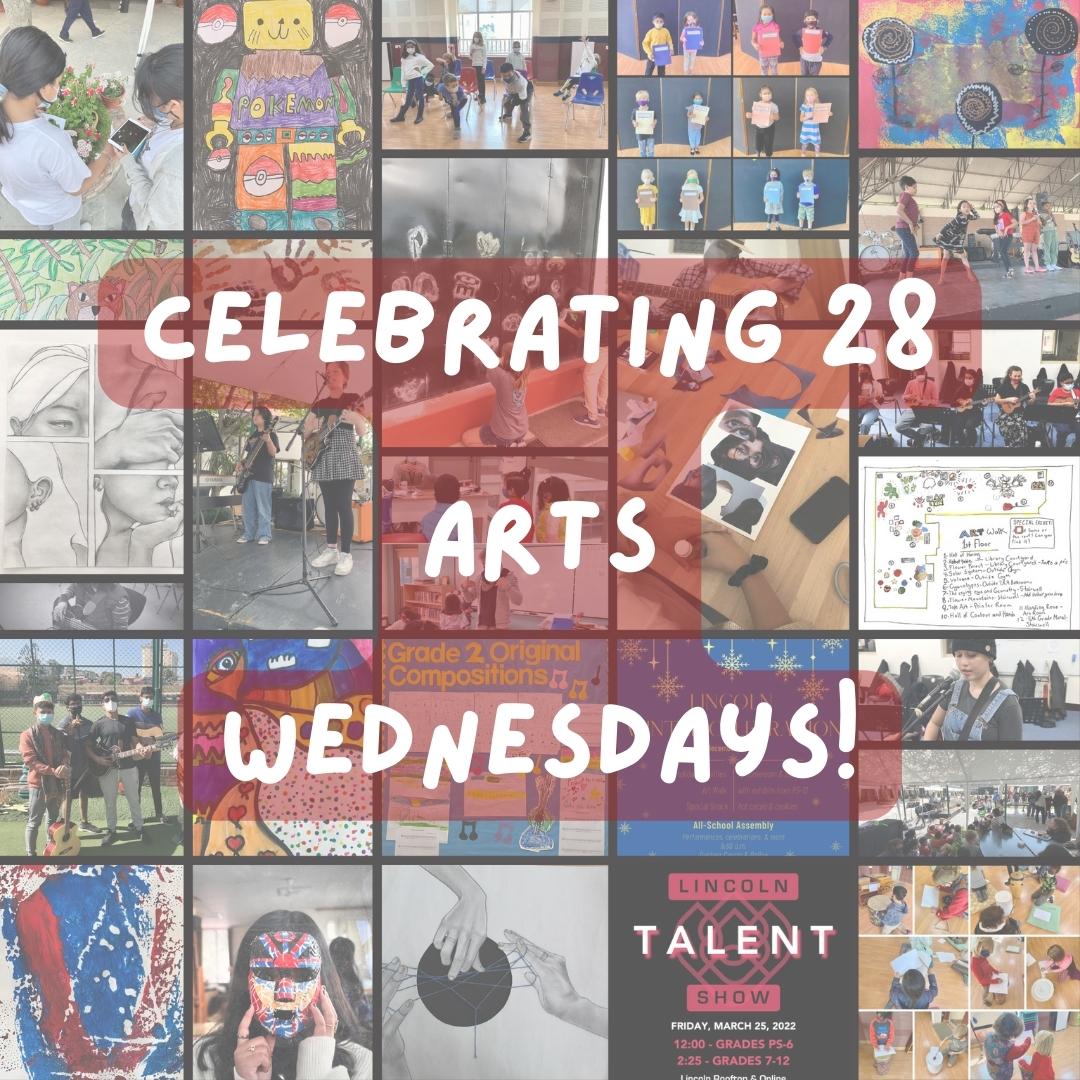 Arts Wednesday– Celebrating 28 Arts Wednesdays!
01 Jun 2022
-
Activities
,
All_School
,
Art
,
Arts
,
Blog
,
Expressions
,
Global Citizens
,
Music
,
Pillar: Compassionate Global Citizens and Leaders
,
Pillar: Confidence and Competence to Pursue Dreams
,
Pillar: Passion for Learning
,
Pillar: Stewards of the Environment
,
Recent
Every Wednesday during the 2021-2022 school year, we shared a glimpse into the arts at Lincoln in our Arts Wednesday series. These videos, digital exhibitions, and photos showcased the many talents of our diverse, inclusive community. Thank you for supporting the arts at Lincoln! Click here to relive those fabulous midweek posts.