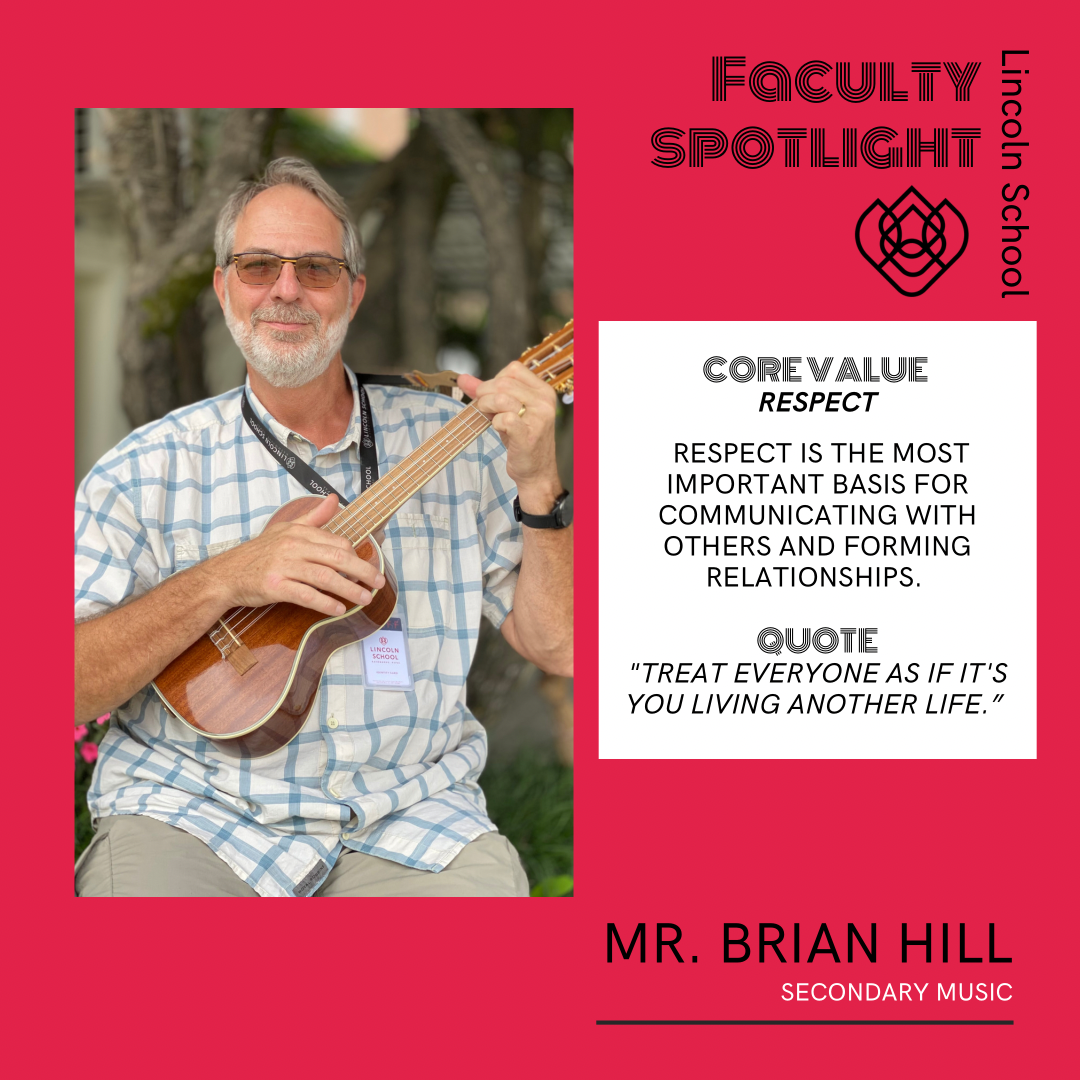 Faculty Spotlight: Mr. Brian Hill
17 Sep 2021
-
All Parents
,
All_School
,
Arts
,
Blog
,
Expressions
,
Global Citizens
,
Music
,
Pillar: Compassionate Global Citizens and Leaders
,
Pillar: Confidence and Competence to Pursue Dreams
,
Pillar: Passion for Learning
,
Pillar: Stewards of the Environment
,
Recent
Brian Hill has been a teacher for more than 25 years, but a musician most of his life. "While getting a degree in music education, I was also going on tour with my band and playing the trombone four or five nights a week," he said. "From big band jazz, to classical, to brass quintet, to punk rock!" Bringing these eclectic tastes and talents to the classroom, Brian moved overseas in 1996, teaching in Egypt, Singapore, and our fellow SAISA school, the American International School of Dhaka in Bangladesh. He loves living in different countries and experiencing different cultures. Recently, he has learned how to say "please" and "thank you" in Nepali, echoing the politeness that he has noticed in the school community. "My first impression of Lincoln is simply how kind the students are," he said. We look forward to hearing the wonderful music that Brian inspires in our Lincoln students!