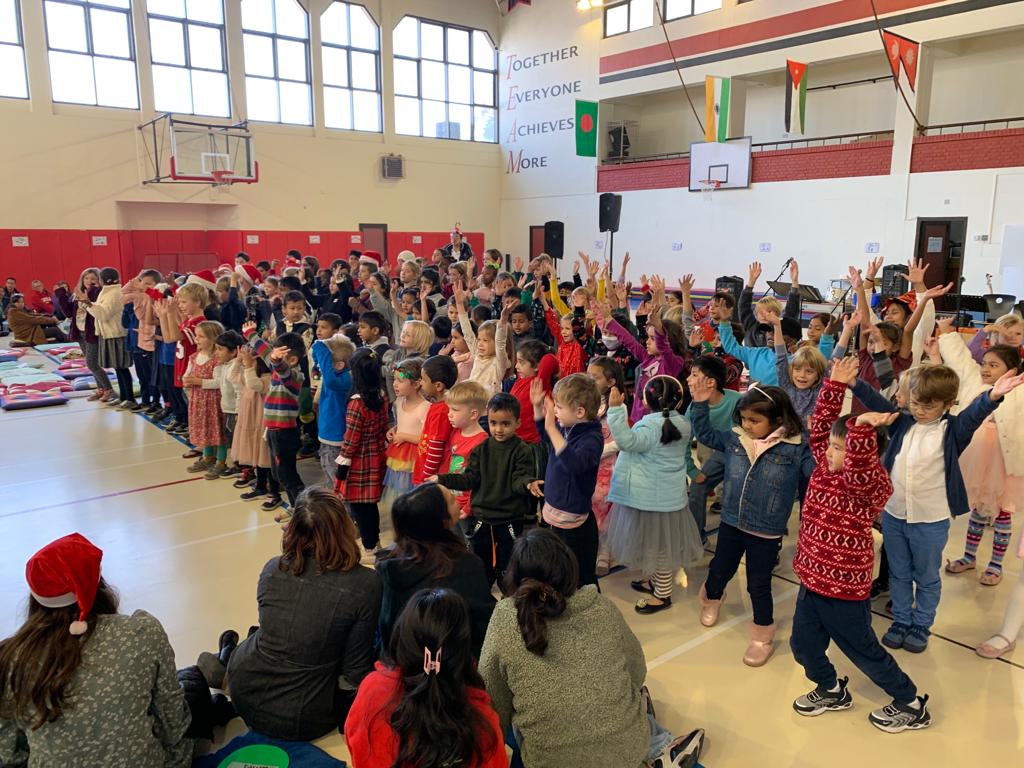 Have a Wonderful Winter Break!
15 Dec 2022
-
All Parents
,
Arts
,
Blog
,
Events
,
Expressions
,
Global Citizens
,
Music
,
Pillar: Compassionate Global Citizens and Leaders
,
Pillar: Confidence and Competence to Pursue Dreams
,
Pillar: Passion for Learning
,
Pillar: Stewards of the Environment
,
Recent
Today, we celebrated a fabulous first semester with a Winter Assembly. Joyful sing-alongs, exciting class celebrations, and wonderful performances were followed by hot cocoa and cookies for students, staff, and families. Have a wonderful Winter Break and we will see you in 2023!