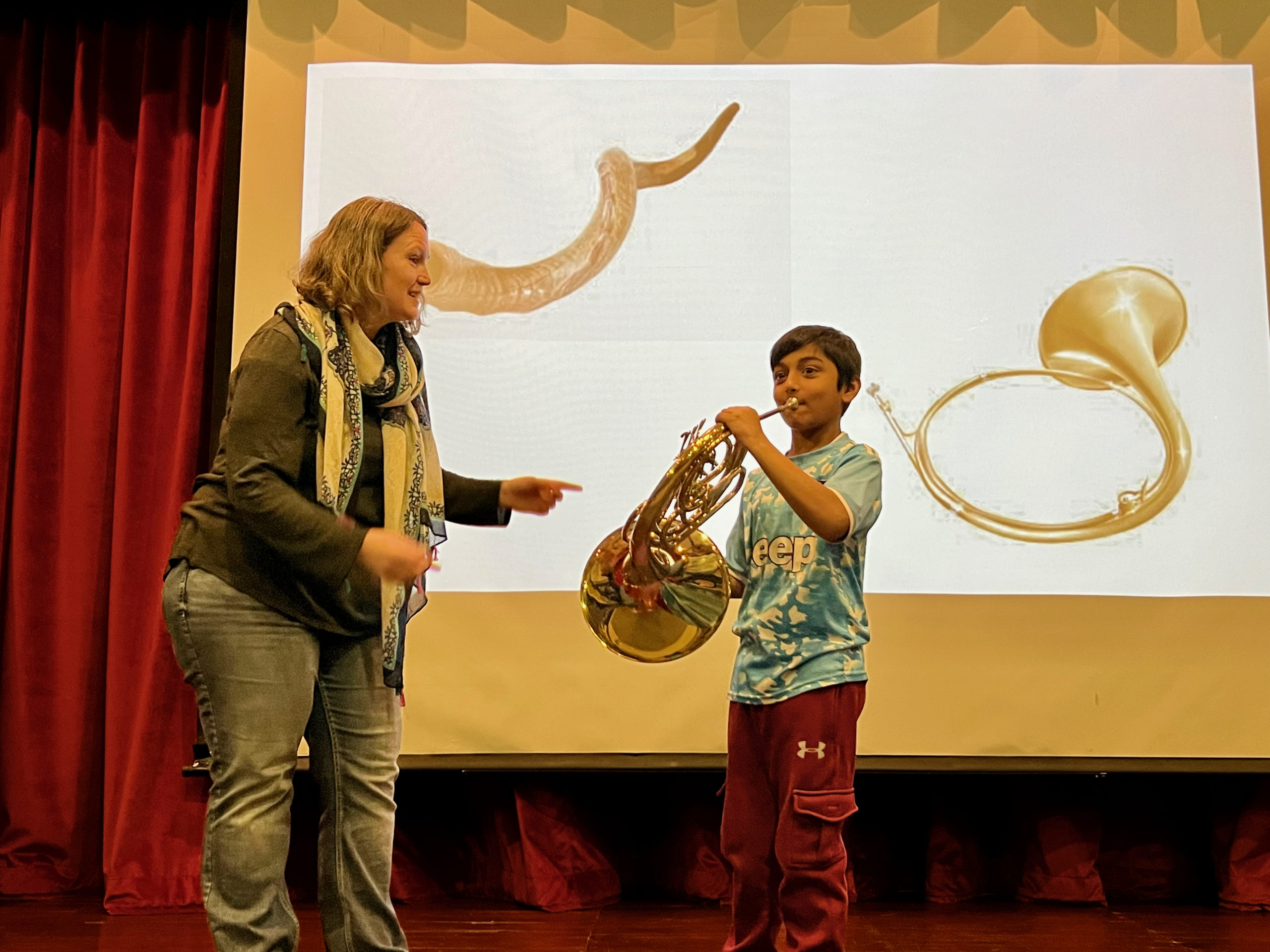 The Horn Heard Across Campus
03 Apr 2023
-
All_School
,
Arts
,
Blog
,
Elementary Music
,
Events
,
Expressions
,
Global Citizens
,
News
,
Pillar: Compassionate Global Citizens and Leaders
,
Pillar: Confidence and Competence to Pursue Dreams
,
Pillar: Passion for Learning
,
Pillar: Stewards of the Environment
,
Recent
SAISA Alum, Rachel Seay returned to Lincoln as a guest speaker, introducing students to the French horn. In her interactive presentation, Rachel spoke to elementary and secondary students about the history of the horn, her SAISA and AMIS experiences (including the SAISA Music Festival hosted by Lincoln in 1997), and her career as a teacher and performer. Rachel is currently performing and teaching in Doha, Qatar. Listen in here.