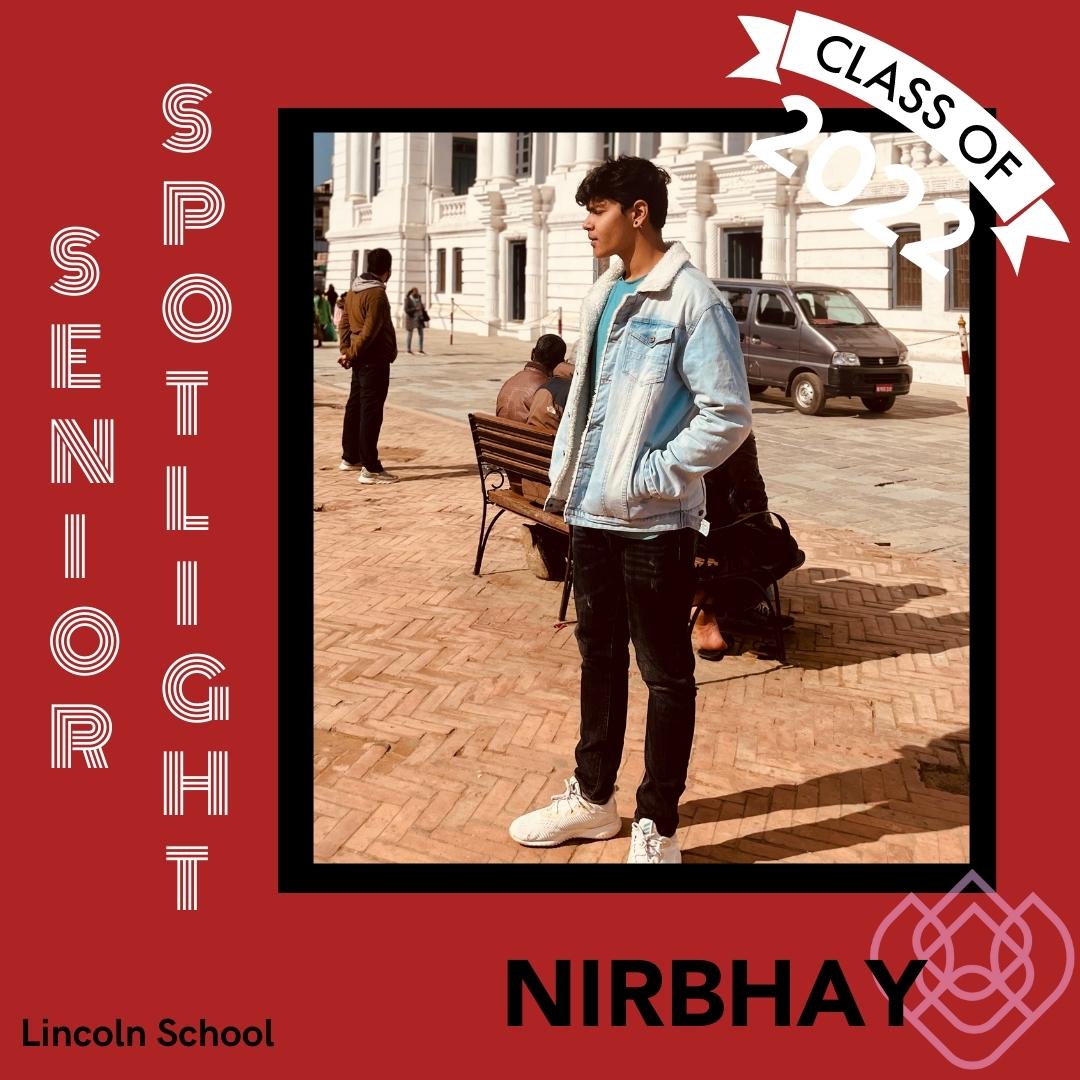 Senior Spotlight– Nirbhay
20 May 2022
-
Aquatics
,
Blog
,
Expressions
,
Global Citizens
,
News
,
Pillar: Compassionate Global Citizens and Leaders
,
Pillar: Confidence and Competence to Pursue Dreams
,
Pillar: Passion for Learning
,
Pillar: Stewards of the Environment
,
Recent
,
Seniors
,
Service Nepal
,
Swimming
Leading up to Graduation, we will be highlighting members of the Class of 2022. Today, we recognize Nirbhay, who has been at Lincoln since 2019. "My favorite memories are those from the senior trip, and from SAISA swimming in 2019, where my teammates and I broke a SAISA record," he shared. Along with those swimming memories, Nirbhay said that if he could switch places with any teacher, it would be Luke Davis. "He is cool and a great swim coach."
"I would be an eagle as I've always wanted to fly," Nirbhay shared, when asked what animal he would be. And as he flies into his future, he looks forward to free time, and "ending one of the longest chapters in my life with a smile, as I step into a new one."
To our up-and-coming High Schoolers, Nirbhay advises that "High School is great. It might not seem like it, but as a senior about to leave Lincoln, all I can think about are the positives of being here."
"I would like to thank my parents for being so supportive of my choices in life, and I would also like to thank my teachers for guiding me through all of this," Nirbhay expressed.
We are grateful for Nirbhay's time at Lincoln. Thank you for being a wonderful Snow Leopard.