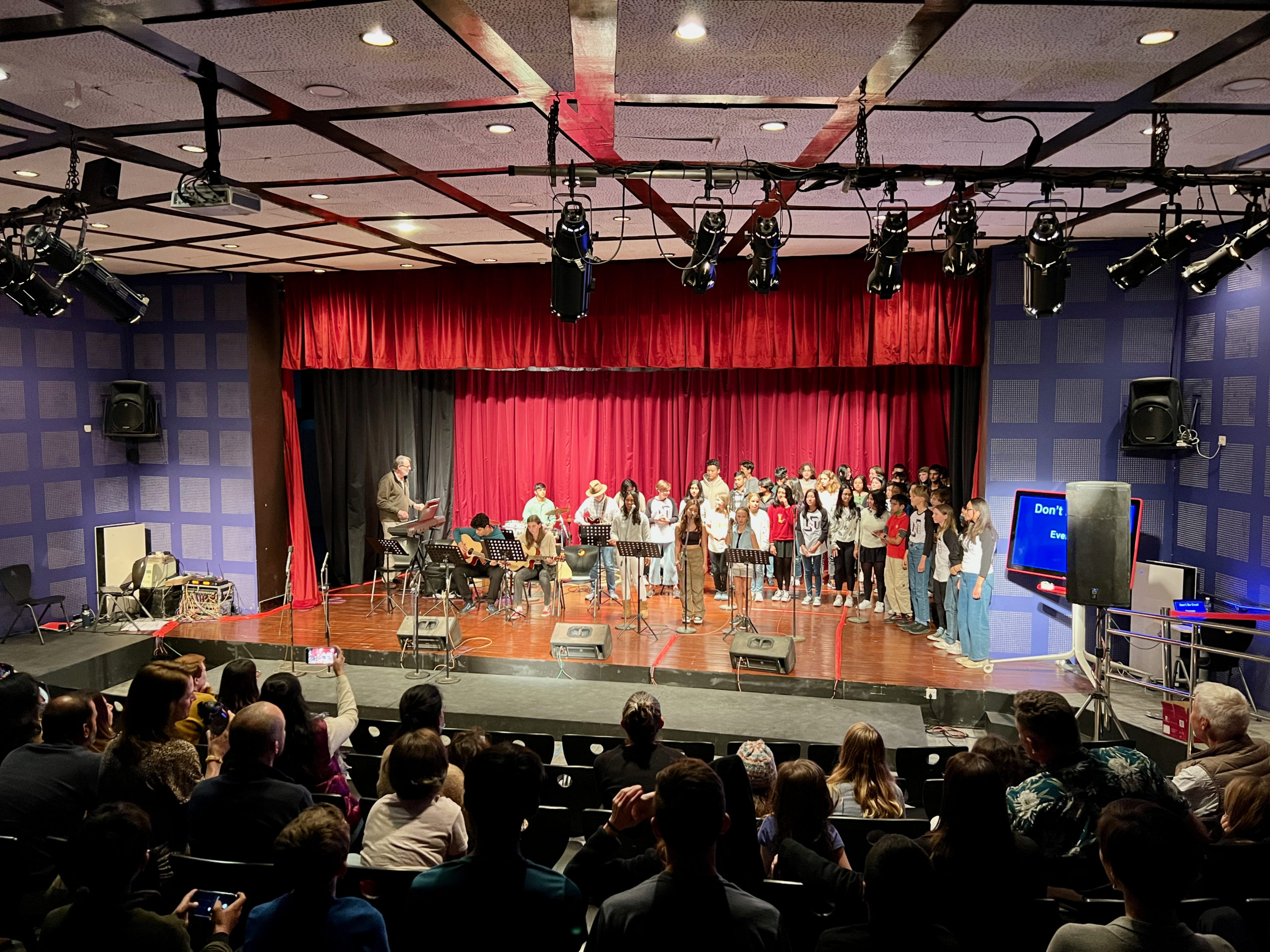 Arts Wednesday– A Secondary Concert to Remember!
07 Dec 2022
-
Arts
,
Blog
,
Events
,
Expressions
,
Global Citizens
,
Music
,
Pillar: Compassionate Global Citizens and Leaders
,
Pillar: Confidence and Competence to Pursue Dreams
,
Pillar: Passion for Learning
,
Pillar: Stewards of the Environment
,
Recent
,
The Lincoln Community
In their first concert in nearly three years, Lincoln's secondary music students explored a wide range of repertoire in last week's concert, from Elvis to Jim Croce to Olivia Rodrigo. A variety of mixed ensembles and soloists first wowed their elementary school peers and then their families with unique and heartfelt performances. Congratulations to all of the young musicians!