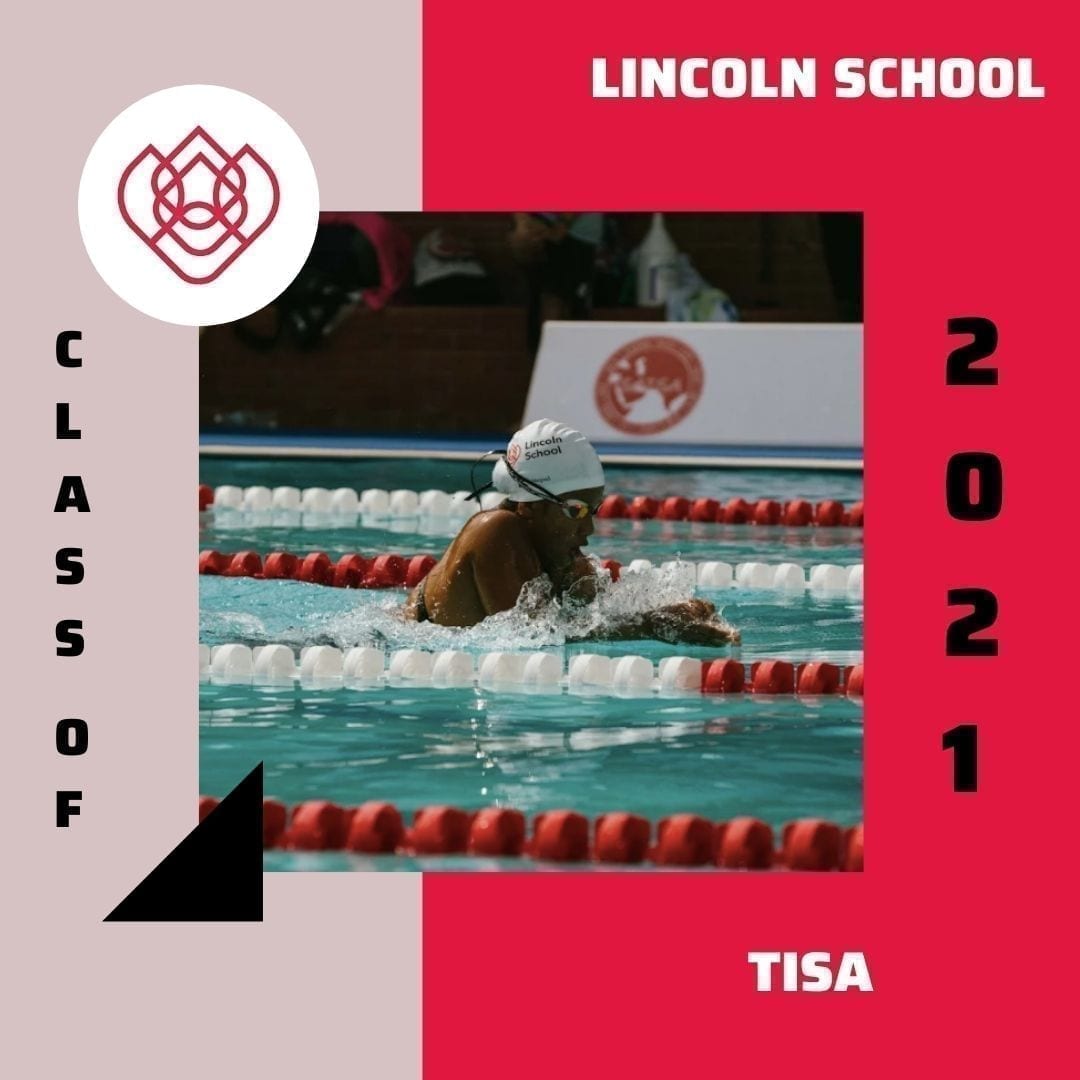 Senior Spotlight: Tisa
10 May 2021
-
Aquatics
,
Athletics, Activities, Aquatics
,
Blog
,
Class News
,
Expressions
,
Global Citizens
,
Pillar: Compassionate Global Citizens and Leaders
,
Pillar: Confidence and Competence to Pursue Dreams
,
Pillar: Passion for Learning
,
Pillar: Stewards of the Environment
,
Recent
,
SAISA
,
Service Nepal
,
Swimming
Leading up to Graduation, we will be highlighting members of the Class of 2021. Although Seniors all over the world have had their final year impacted by this pandemic, Lincoln School has a number of plans in place to honor the efforts of our graduating Seniors. Today, Tisa is in the spotlight!
Tisa first joined Lincoln in 2016 as an 8th grader and says, "As school is coming to an end, I realize that I have made many special memories at Lincoln School. A few of them being SAISA Swimming 2016 & 2019, SAISA Music and Service Nepal." We will never forget your amazing swimming performances for Lincoln and Nepal, Tisa, including many school and SAISA records and 4 medals at the South Asian Games!
Tisa says her spirit animal would be a "Jellyfish because they float around the vast ocean without any responsibilities to worry about. Although you can touch them, they can also sting you with their tentacles."
Tisa would like to thank "My family for being so supportive and patient with me while I tried my best to balance school and swimming. I would also like to thank all my teachers for guiding me throughout the 5 years that I have spent at Lincoln School. In addition, I would not have had this much fun without my classmates so I greatly appreciate them for making my high school memories unforgettable. Lastly, I would like to thank Mr. Yubraj, Coach Anand and Mr. Luke Davis for the most amazing 5 years of my swimming career."
Thank you for being such a great Snow Leopard, Tisa. We are all so proud of you!