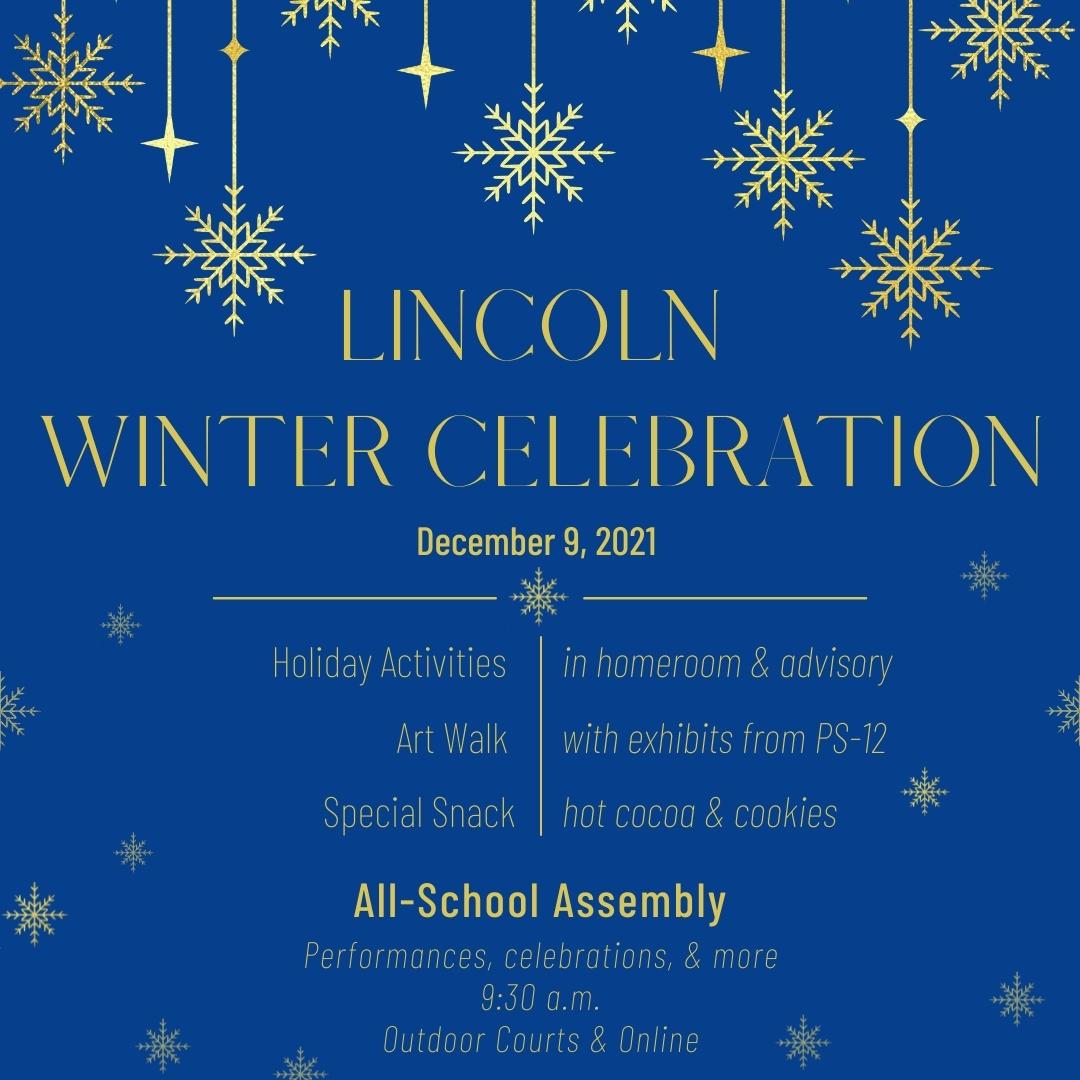 Arts Wednesday- Winter Celebration!
01 Dec 2021
-
Activities
,
All Parents
,
All_School
,
Arts
,
Blog
,
Events
,
Expressions
,
Global Citizens
,
Music
,
Pillar: Compassionate Global Citizens and Leaders
,
Pillar: Confidence and Competence to Pursue Dreams
,
Pillar: Passion for Learning
,
Pillar: Stewards of the Environment
,
Recent
We invite you to a day of celebration, culminating in an all-school assembly that will be live-streamed to families at home. Visual art exhibitions from grades Pre-School through 12 will be featured on our giant art walk, and performances will ring out from the stage. Google Meet invite to come. See you there!