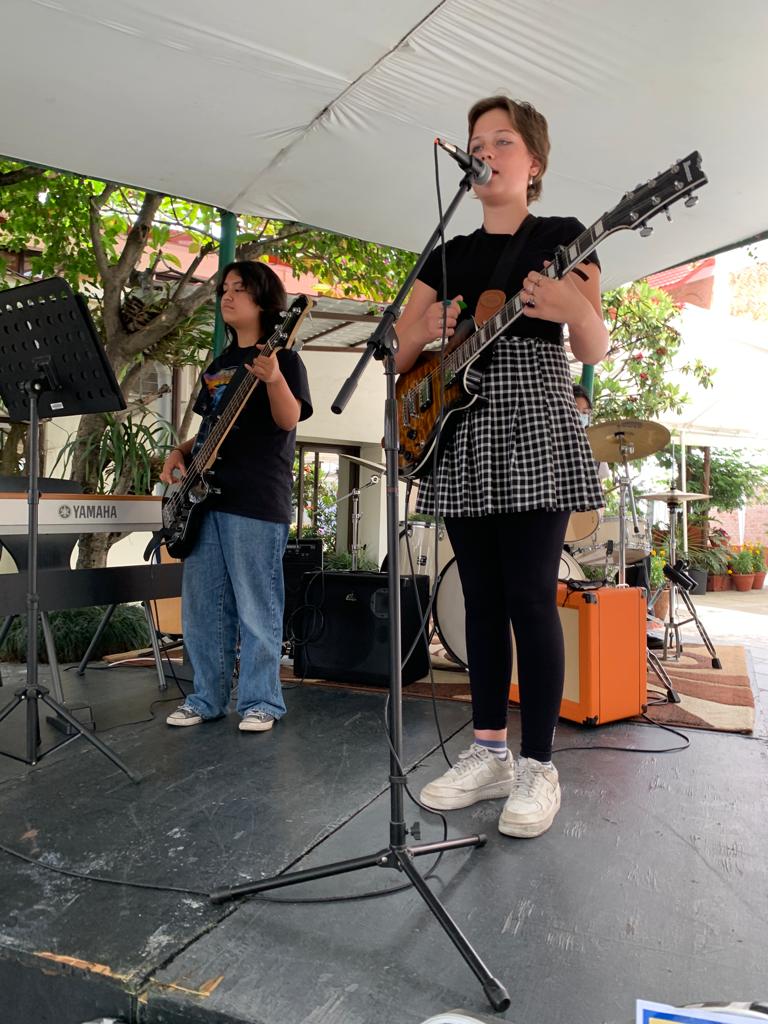 Arts Wednesday– Celebrating our Secondary Musicians & Artists
25 May 2022
-
All Parents
,
Arts
,
Blog
,
Events
,
Expressions
,
Global Citizens
,
Music
,
Pillar: Compassionate Global Citizens and Leaders
,
Pillar: Confidence and Competence to Pursue Dreams
,
Pillar: Passion for Learning
,
Pillar: Stewards of the Environment
,
Recent
On Friday, our secondary music students amazed families, students and staff with a variety of performances at our Spring Festival, which included everything from Beethoven to Taylor Swift to Rick Astley. Art students also sold beautiful screen prints. All proceeds from artwork and "tips" placed in the empty guitar case were donated to Ukrainian refugees. Watch some of the action here!