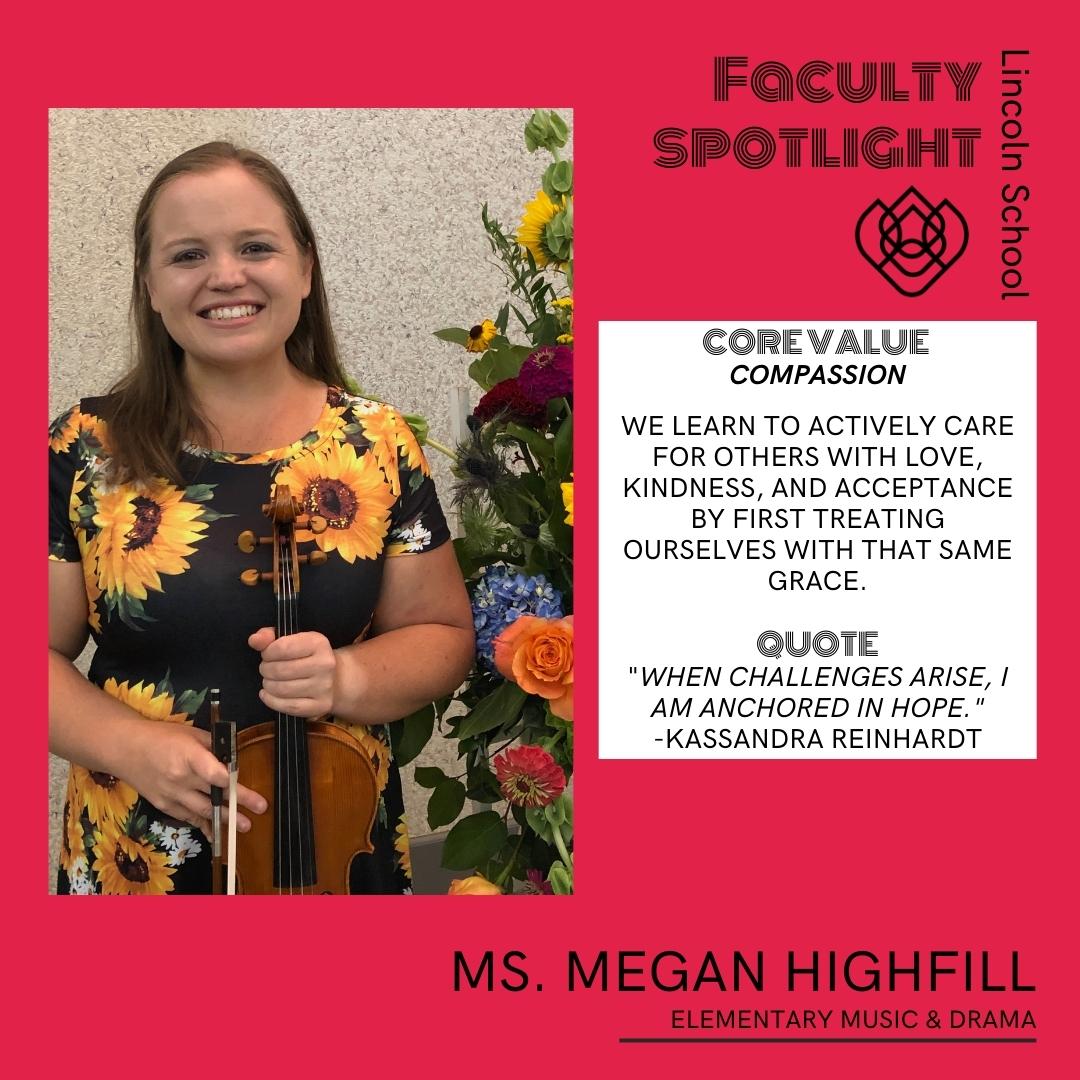 Faculty Spotlight: Ms. Megan Highfill
15 Apr 2022
-
Elementary Music
,
Elementary School
,
Events
,
Expressions
,
Global Citizens
,
Music
,
Pillar: Compassionate Global Citizens and Leaders
,
Pillar: Confidence and Competence to Pursue Dreams
,
Pillar: Passion for Learning
,
Pillar: Stewards of the Environment
,
Recent
Megan Highfill is in her second year in Nepal, following teaching experiences in Kansas- USA, Egypt, Indonesia, and Panama. Though her first love is the performing arts, she has also enjoyed teaching learning support, English as an additional language, and library. "My favorite thing about being an international teacher is finding joy in so many parts of the world," she said. Megan shared that her first impression of Lincoln is what continues to be her favorite thing about teaching here: the genuine and authentic way the community cares for one another. Throughout the pandemic, she learned that the power of love and resilience cannot be underestimated. "I'm inspired by every little voice, every giggle, every note played or sung by children every day," she said. "I truly have the best job in the world." We are excited to have Megan as part of our Lincoln family.