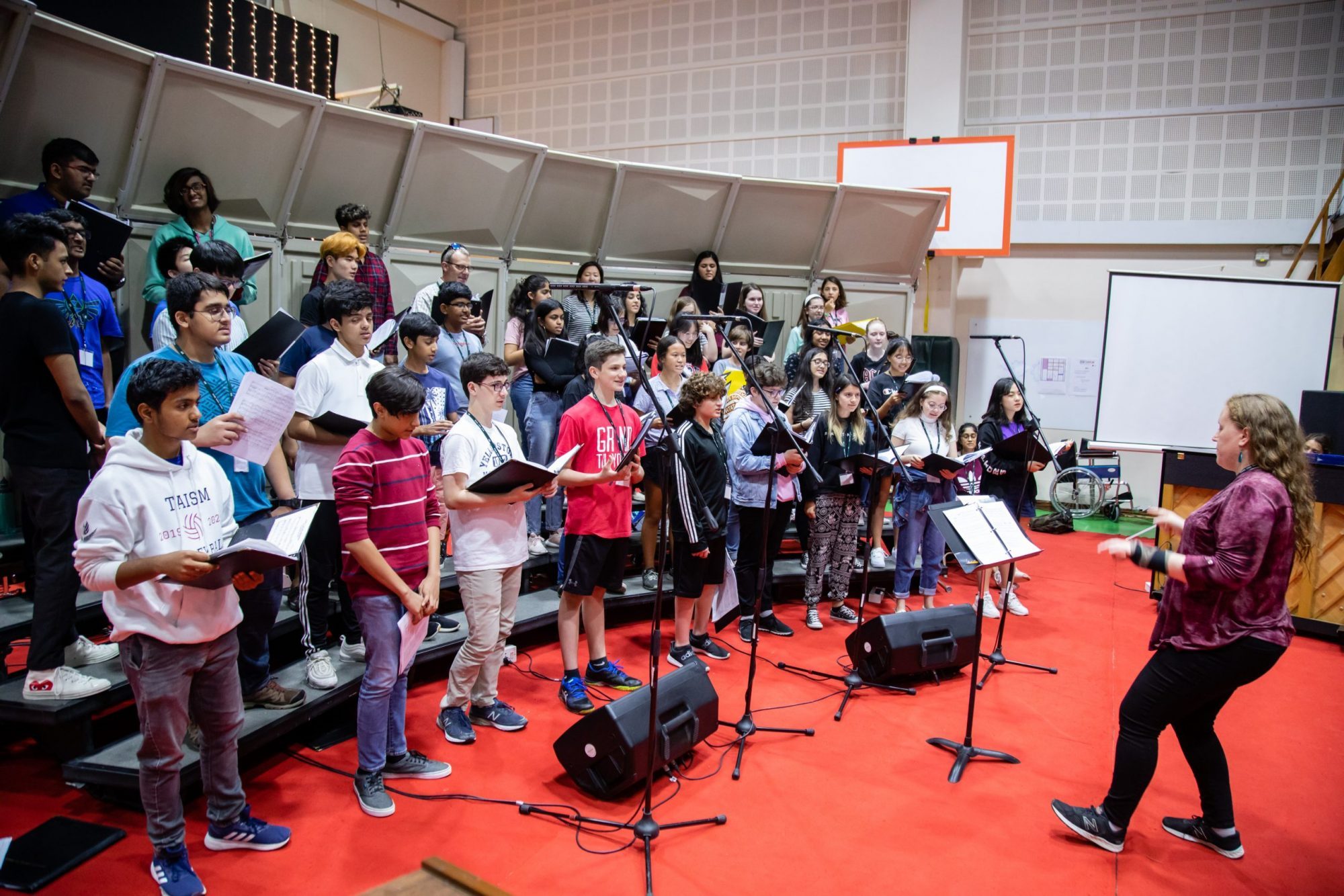 SAISA Music and Art Students put on a Show in Mumbai!
19 Feb 2020
-
Activities
,
All_School
,
Art
,
Arts
,
Blog
,
Music
,
Pillar: Compassionate Global Citizens and Leaders
,
Pillar: Confidence and Competence to Pursue Dreams
,
Pillar: Passion for Learning
,
Pillar: Stewards of the Environment
,
Recent
,
SAISA
MUMBAI, India. — SAISA Music and Art students were hard at work in Mumbai, India, during the recent mini-break! Our Music students spent time preparing music leading up to the festival and spent hours in rehearsals led by their brilliant guest conductors from New Delhi, India and Sydney, Australia. With the students from the other SAISA schools, they made up a 50 person mixed choir and a 50 person concert band and gave a phenomenal and moving performance on Saturday afternoon. They sang and played beautifully about nurturing souls, caring for the earth, meeting underneath the stars, and Freedom.
Meanwhile, the Art students had the opportunity to travel around South Mumbai for a full day gallery, culture and architecture tour with artists and curators as our guide. The next two days consisted of workshops led by renowned Indian Street Photographer, Ketaki Sheth. Students were given instruction on how to take meaningful and impactful images, and then demonstrated their learning by taking photographs in the Bandra neighborhood of Mumbai. The next day Ms. Sheth's workshop consisted of studio work where students experimented with lighting, backgrounds, and portraiture. On Sunday the student's work was showcased at the culminating art exhibition on large screens. Our Lincoln students' work stood out as some of the strongest images in the show. We are so proud of the small but mighty group that represented Lincoln School at this Music and Art Festival!