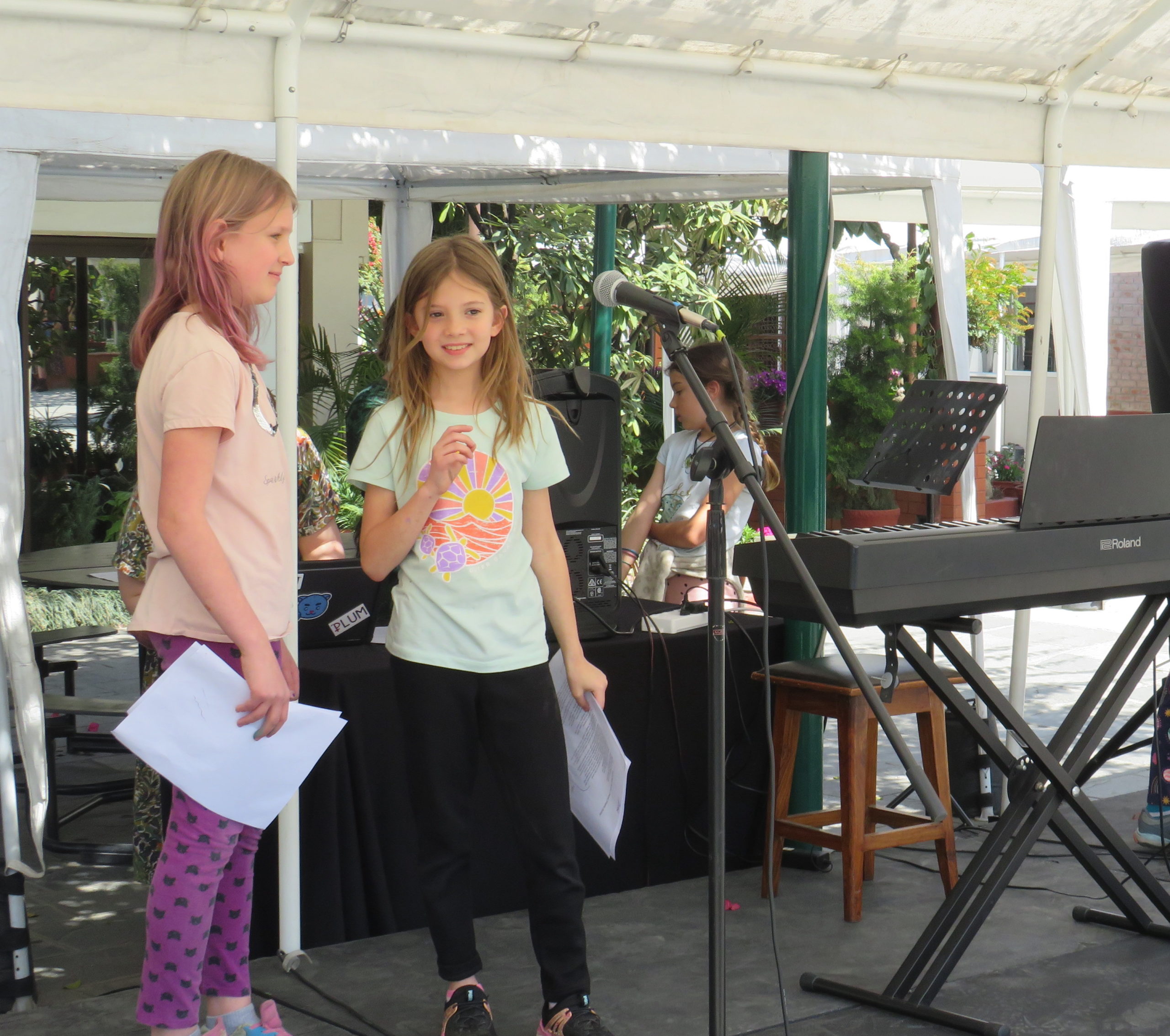 An Even Tinier Stage!
25 Mar 2023
-
Activities
,
Arts
,
Elementary
,
Elementary Music
,
Events
,
Expressions
,
Global Citizens
,
Music
,
Pillar: Compassionate Global Citizens and Leaders
,
Pillar: Confidence and Competence to Pursue Dreams
,
Pillar: Passion for Learning
,
Pillar: Stewards of the Environment
,
Recent
For their spring project, the Elementary Student Council wanted to create an art and performance space just for Elementary students. They looked to previous Secondary School Tiny Stage performances for inspiration and decided to make a smaller version: Tinier Stage! Six elementary acts performed: pianists, singers, a pop group named Bread, and even original spoken word poetry. Students also created sidewalk art with kind messages, decorated prayer flags and mandalas, and played hula hoop and jump rope games led by STUCO members. The event also raised more than 15,000 rupees in donations to help local stray cats and dogs. While the stage may have been tinier, the event was a huge success.