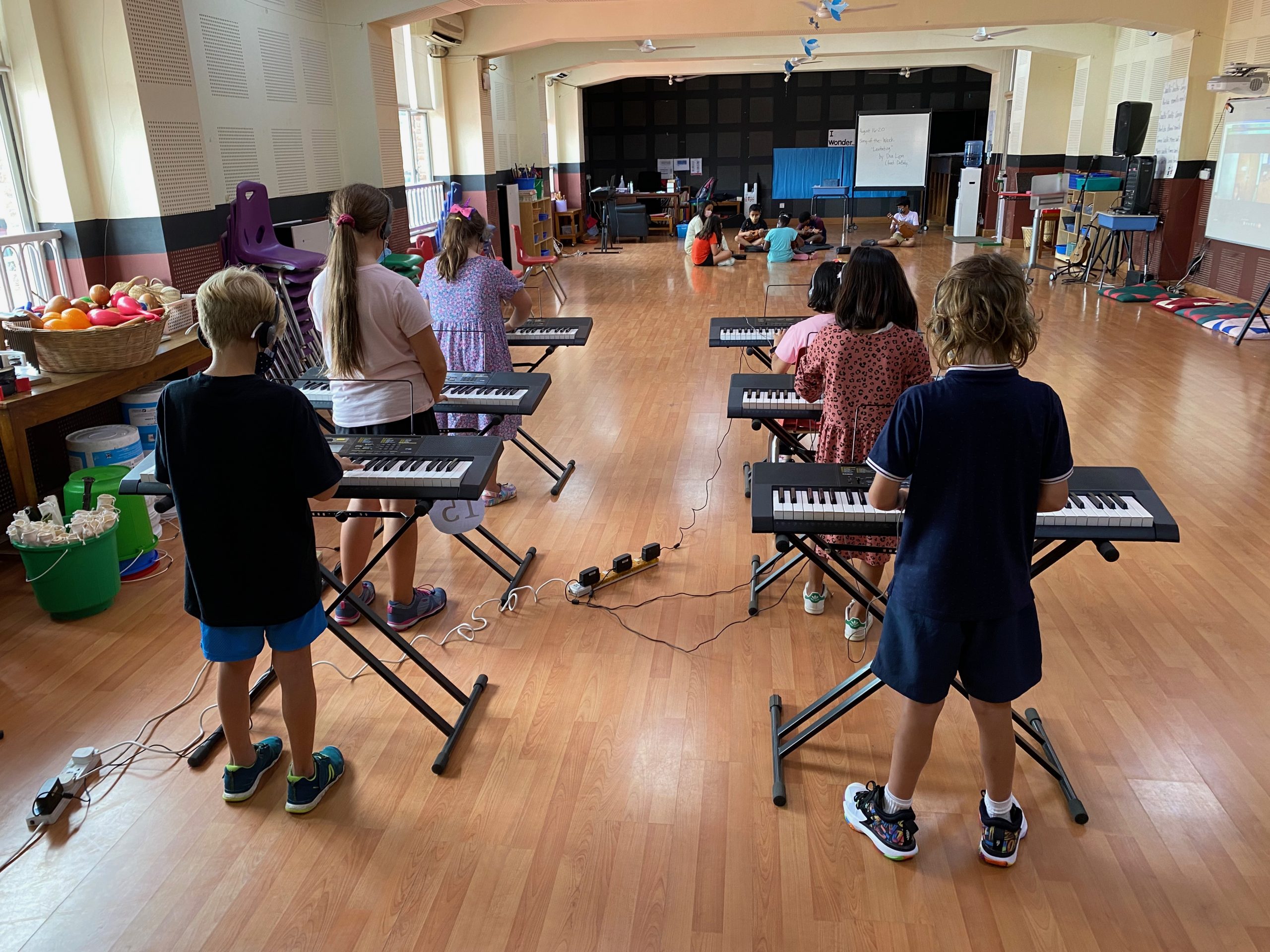 Connecting Through Instrumental Music
24 Aug 2021
-
Arts
,
Blog
,
Class News
,
Elementary Music
,
Expressions
,
Music
,
Pillar: Compassionate Global Citizens and Leaders
,
Pillar: Confidence and Competence to Pursue Dreams
,
Pillar: Passion for Learning
,
Pillar: Stewards of the Environment
,
Recent
The hallways are alive with the sound of pianos and ukuleles as all elementary students begin working with instruments. Students have set goals related to instrument mastery, performance, and creation. We enjoy connecting through the arts and filling the school with music!